COVID-19 risks cause Akins athletes to give up sports
Giving up is always disappointing, especially if it's something you love.
Most student-athletes pour their heart and soul into the sports they love; they dedicate their blood, sweat, and tears in hopes of making a career or enjoy their high school life with the people who share the same passion.
Senior Isaiah Valdez, a former defensive end for the varsity football team before the 2020-2021 school year, said he decided not to play this year.
"If my mom had gotten COVID because of me, her chances of surviving cancer were slim," he said. "I figured that this would be the best choice to protect my family," Valdez said the risk was just too high for him to play this year.
"I just focused on other things that brought me joy. Nothing even compares to playing sports with Akins' team," Valdez said. "It was one of the hardest decisions of my life."
Before the pandemic, Valdez had big plans for his senior year playing on the football team.
He hoped to earn a chance to play college ball by showing off what he could do on the field during his senior year — an opportunity that he will never have again.
"Playing in college was always a dream of mine. If there wasn't a pandemic I would have tried as hard as I could to play for one," he said.
The pandemic shut down the last chance Valdez had of potentially playing football for a college when it mattered most, and with the circumstances of high school sports in 2021, he would not be able to go back to playing high school football again.
Much like Valdez, junior Jacques Carandang, who played on the Akins tennis team last year, quit playing Tennis when the pandemic swept through the nation.
Carandang has played for the Akins tennis team since his freshman year and was seen as a top competitor.
"My parents are in their 50s and my grandparents are in their 70s, so I didn't want to risk their health," Carandang said. "COVID did play a factor, especially with my mom being a nurse and living with people who are more vulnerable."
Before the pandemic started last spring, Carandang said that he would try his best to make this school year a memorable year for his tennis career and others on the team hoped for a positive season.
Unlike Valdez, Carandang still has a chance of returning to play for his senior year.
Carandang said. "I've been practicing with my coach one on one from outside of school from time to time."
Due to circumstances out of their control, students like Carandang and Valdez had no other choice but to quit.
"I think if there wasn't a pandemic I'd be a bit more ahead but not that significant. Whether or not my skills degraded or improved over the past year, the pandemic wasn't the main factor. I like to think that I am where I am because of the decisions I made," Carandang said.
Besides missing playing the sports they love, they also said they missed spending time with their friends on the team. Valdez said they were like family for him.
"I wished them nothing but safety and happiness during these hard times," he said.
Leave a Comment
About the Contributor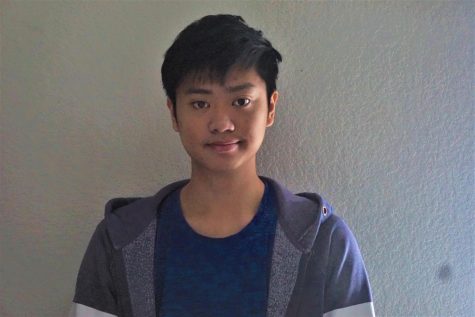 Barmey Chum, Sports Editor
Name: Barmey Chum

Grade: 12

Academy: STEM

Number of Years on Staff: 2

Title: Sports Editor

Why do you enjoy being on staff? I get to express my creativity and learn more about current events

What do you do for fun? I draw and play video games

What new hobbies, activities do since quarantining because of COVID? I started to garden

Hopes & Dreams? My dream is to study architecture in college after high school