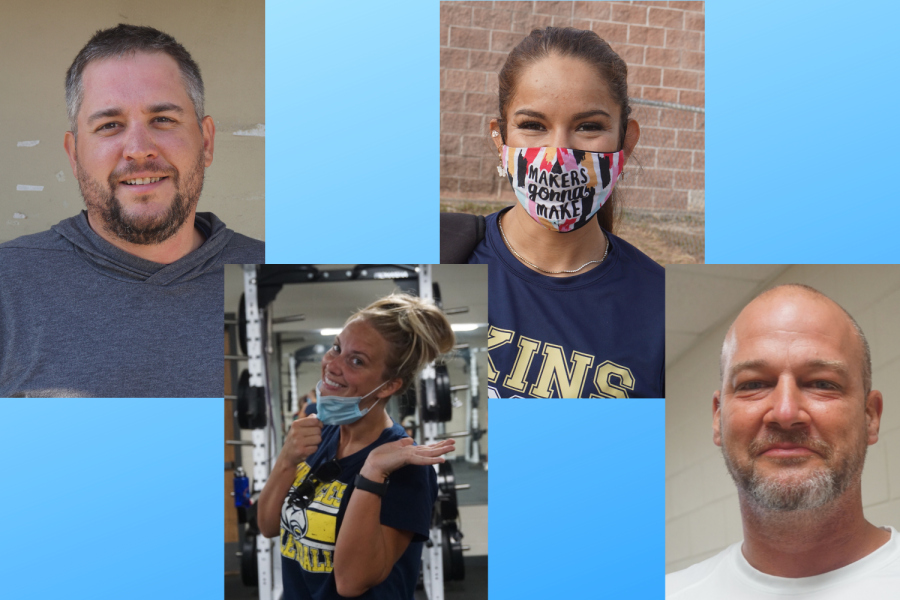 Akins welcomes new head coaches for multiple sports
The start of the school year has seen one of the largest turnovers for head coach positions in recent history with a total of five new head coaches at Akins.
This year, baseball, softball, girls soccer and golf all have new head coaches, and that's not counting all of the football. The Eagle's Eye interviewed each of these new coaches to find out about what brought them to Akins and what their goals are for their teams this upcoming year.
Head coaches have a lot of responsibilities and wear many hats as they work to guide their teams to success.
All coaches work many extra hours beyond the normal school day, but head coaches often take on managerial duties that include things like making game schedules, overseeing strength conditioning, dealing with the money and buses to take care of students on away games, and even just simply looking after their athletes' physical and emotional state.
"Being head athletic coordinator, you have to serve all sports, as well as your own and making sure the all sports and their demands are being met. Making sure that all the fields are done, field maintenance, putting in work orders, equipment ordering, helping with practice, fundraising, recruitment, even hiring coaches are all big jobs that we take on," Saxe said.
And in some cases head coaches have to serve as their own recruiters, including Tony Degelia, who has rebuilt the golf team with about 30 new players.
Head coaches also often have to be the lead motivator to help students power through the challenges they ask them to overcome. This includes giving pep talks and even doing some one-on-one counseling to help find out why students might be struggling with school work or personal issues.
"My coach is able to keep me motivated and always wants me to do the best I can. She is very encouraging, not only when it comes to sports, but in life. She helps me keep going when life gets hard and she gives me all the support I need," said junior Dallas Riney, who plays on the softball team.