Athletes use track to improve performance in sports
It is a new year and another track season starts. Akins Early College High School has kicked off their track season this year in February 2022. There are a lot of students that are standing out this year for track and most of them are seniors.
Josh Brudnick, who competed in hurdles for the University of Texas in college, said he is happy to be serving in the role as Akins' new head track and field coach.
"This is my fifth year at Akins and the teams have grown in number and got better each year, so I have just been excited to do what coach Saxe and the previous track coaches have done and learn to form them," he said.
Brudnick said his primary goal is to help athletes improve their personal performances and work together.
"I think the motive is to teach our athletes to work as a team, commitment, have fun, and put in work and see results," he said. "We are preparing them to understand their bodies, what's healthy for them and what gets them faster."
On hard days work hard and on easy days take care of your body. Do the little things like the weight room, see the trainer, and work really hard," Brudnick said.
Senior Zach Cagle said he is excited for this year.
"This track season is going really well and we had a lot of practice meets to get us ready for district, I feel really good about our team this year," Cagle said. "This track season feels really different because all the seniors that left last year, it made us step up even more for our class but it feels really amazing this year."
Cagle, who was also a running back for the Eagles football team, said track is a good sport for him to compete in during the spring semester.
"Track helps me with other sports by running faster, jumping higher, and other stuff it helps me with," Cagle said.
Senior Kimani Smith said he is ready for this track season.
"I say that the track season is going great. This track season feels different because I am a senior so this is my last ride," Smith said. "Track helps me with my football speed because it is getting me in shape and condition, exactly when it is at the end of the year getting ready for summer and football season."
Junior Aaron Martinez said he is happy to participate in his track season because the last two years there were complications with COVID-19 that prevented him from participating.
"The track season is going good so far. I run the 300m and 110m hurdles and I think there is still a lot of improvement that needs to be made to compete," Martinez said. "This track season feels different from other years because freshman year I couldn't finish track because COVID hit. Then sophomore year comes and I couldn't run track because I got COVID, but this year is my first year doing a track that I can finish," Martinez said.
Martinez, who also plays football, said participating in track helps build endurance.
"Running track plays a big role because it gets me faster and makes me have more endurance for the other sports I play," Martinez said.
Leave a Comment
Donate to The Eagle's Eye
Your donation will support the student journalists of Akins High School. Your contribution will allow us to purchase equipment and cover our annual website hosting costs.
About the Contributors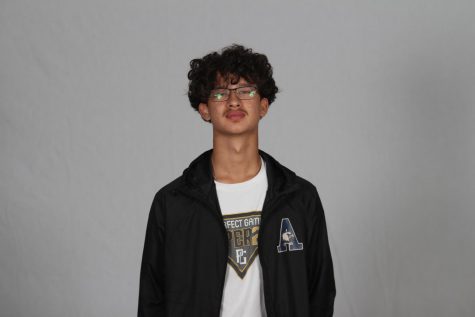 Jake Copeland
Grade: 11th
Academy: New tech 
Number of Years on Staff: 2 years 
Title: Sports editor
Why do you enjoy being on staff? Because it's fun to make stories.
What do you do for fun? Play video games.
What are your hobbies? Football and basketball.
Hopes & Dreams after high school? To make it to the NFL and if that don't happen i want to be a computer programmer.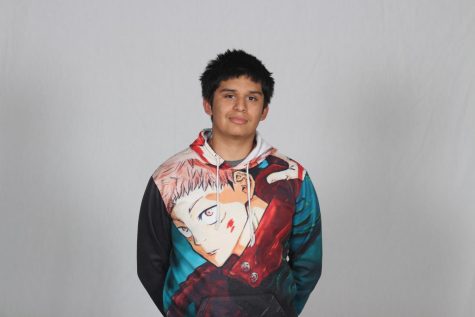 Gabe Ojeda, Staff Writer
Grade: 12

Academy: New Tech 

Number of Years on Staff: 2end Year

Title: Staff Writer/ Online Editor 

Why do you enjoy being on staff? I enjoy writing stories that are fun for me

What do you do for fun? Play games and sports