Baseball, softball teams enjoy return to competition
If it's springtime, it's baseball and softball time.
The two teams have been in training all school year weathering the ups and downs of COVID-19 complications. However, players and coaches are now pleased to see the current drop in cases and are hopeful that the outdoor nature of these sports will allow them to enjoy a season without interruptions.
Both baseball and softball teams competed in pre-season games and tournaments to get ready for the most important part of the season, district games. And both teams have new head coaches making the experience new for everyone.
The softball team, coached by Coach Jennifer Mattheis, is 5-5 right now in district play with four more games on the schedule. As of right now, if the team continues to play like they have been doing and better, they should secure a spot in the playoffs.
After beating San Marcos 10-7, it gave the team a boost to put them in 4th place in the district, trailing behind Hays, Lake Travis, and Bowie.
Although they have been doing fairly well there is still things to be improved. Senior Alana Duran said she is happy with the team's performance so far, but there is always room for improvement.
"Our seasons going good so far. It could be way better but I really can't complain," she said. "So far, I think that if we step up our game a knotch, we could definitely make our way to playoffs. One of the thing that could help us is a good high team batting average and improving our communication on the field."
The baseball team, which is coached by Coach Gordon Taylor, is 13-11 right now in the district with 4 games left on the schedule. With a new head coach, the team is adjusting to having a successful season.
Taylor said he is working to instill a strong culture of competition to build a foundation for future years.
The team hopes to make the playoffs this season with members hoping to make a more reputable name for Akins. Senior Andrew Garza said, "I hope to make playoffs and we are looking for how we can play better against harder teams and improve the Akins name."
After losing to San Marcos 6-0, Akins' overall win places them 6th in the district.
Taylor acknowledges that there is a struggle for the team to adjust to a new coach this season and is striving to better the team.
"It's always it's always a challenge to learn the systems of a new place and to learn the ins and outs of day to day in a new place," he said. "So that's always a challenge no matter where you go. But other than that, I've come across nothing but great kids, teachers, adults everything I felt very welcome."
Leave a Comment
Donate to The Eagle's Eye
Your donation will support the student journalists of Akins High School. Your contribution will allow us to purchase equipment and cover our annual website hosting costs.
About the Contributors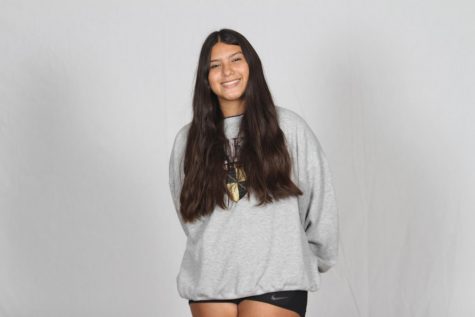 Celestina Reyna
Grade: 11th

Academy: New Teach 

Number of Years on Staff: First year 

Title: Staff Writer 

Why do you enjoy being on staff? I enjoy being on staff because it helps me talk to more people that I wouldnt usually talk to. 

What do you do for fun? I read and play volleyball 

What are your hobbies? Volleyball 

Hopes & Dreams after high school? Go to college and get my doctorate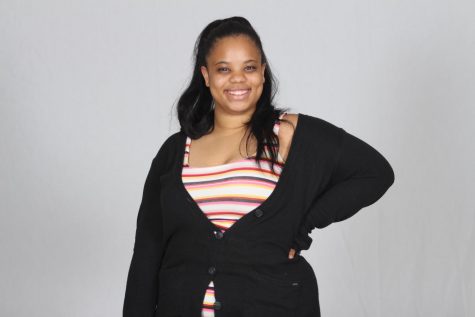 Shay Darroux-Edwards, Social Media Editor
Grade: 12th
Academy: I am in the New Tech Academy
Number of Years on Staff: This is my first year being a staff member of the Eagle's Eye Newspaper.
Why do you enjoy being on staff? I appreciate being a part of the staff because it exposes me to new situations and provides me with an inside look at what goes on in the Akins student life on a daily basis.
What do you do for fun? For fun, I do digital art and play the piano.
What are your hobbies? My hobbies are digital art, painting, reading, writing, and watching Disney movies.
Hopes & Dreams after high school? I hope to graduate from college with a Masters' Degree in Video game design and get hired to work with Sony.
Hidden Talent: I can play the spoons and am quite flexible. I also know a lot of random fun facts.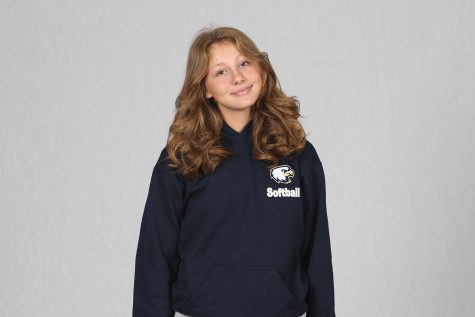 Mia Rubio, Sports Editor
Grade: 11

Academy: New Tech

Number of Years on Staff: New

Title: Sports Editor

Why do you enjoy being on staff? I enjoy being able to share my ideas and thoughts about certain topics

What do you do for fun? I like to listen to music and hang out with friends

What are your hobbies? I play select softball and I am on the Akins Varsity softball team

Hopes & Dreams after high school? I want to be a photographer after high school

Hidden Talent: I can move one eye to look forward and one eye to look crossward