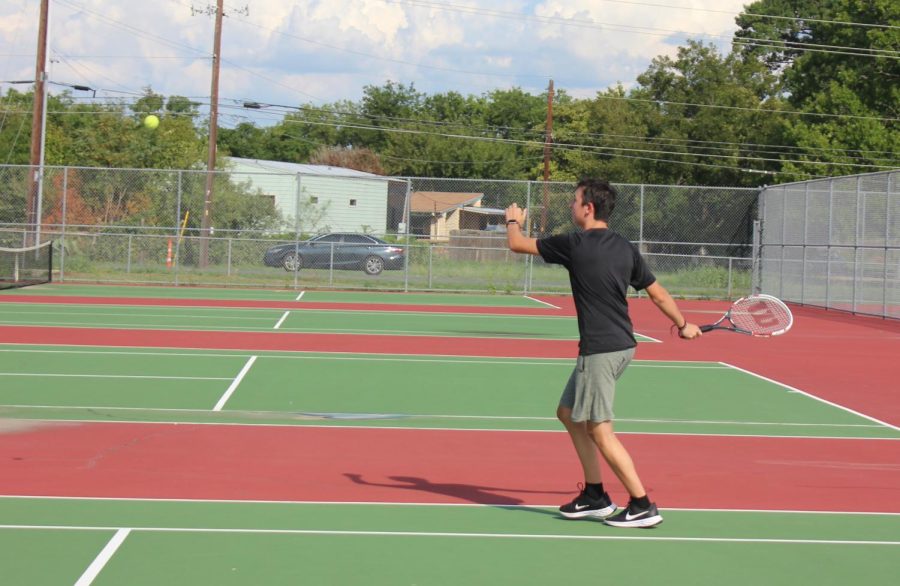 Tennis Players reveal what motivates them to play
Tennis is an often misunderstood and little appreciated sport in high school, but the athletes who play for the Akins tennis team say it has a lot of appeal for them.
There are two tennis seasons during a school year. One is known as the summer season, which starts as soon as the school year starts and it ends in mid-October. The spring season starts around March and usually includes better temperatures for tennis, making it more enjoyable for players.
During the summer season district play includes singles, doubles, and mixed doubles. The summer season's district is determined by the team's overall score whereas the spring season is more individual.
Akins players had many different reasons to join tennis like earning a P.E credit or possibly getting a scholarship for it.
During the district competitions, teams from the surrounding Austin area get-together in October at the UT campus and they play an all-day tournament. It starts in the morning and it usually doesn't finish until the afternoon. It continues going until everybody from a school's team is eliminated from the tournament and they either win a medal or they go home.
During the spring season, players have more chances to win metals because the matches are played on an individual basis without doubles partners.
For some players, playing for the Akins tennis team feels more like a club than a sports team because they enjoy spending time together on and off the court. Tennis can also create wonderful memories with members on the court, it can be used to create bonds with teammates. Tennis also should be played as a sport to have fun in, and not glossed over.
Plays said that tennis is a fun sport that they encourage others to take a closer look at. They said it is an underappreciated sports we offer at Akins, and deserves it's chance by students.
Donate to The Eagle's Eye