Varsity basketball team shares optimism
Akins basketball fans have enjoyed watching their boy's varsity team start the season strong, boasting a 6-win record, and being undefeated during the pre-season.
The Varsity boy's basketball team is composed of players with high team spirit and leadership. The Eagle's Eye interviewed Varsity Boys members for their thoughts on how the season has been going.
Roman Trevino, a junior who plays shooting guard, said the team has performed well together so far.
"I say we started the season off pretty strong. Everyone sticking together, you know, having your families back, pretty much."
Trevino also stated that he'd hope to gain more chemistry with his teammates and that he wanted to finish the season with the team as a family.
Trevino said he believes the team is improving after each game.
"You know, even after a loss or a win, I feel like we all come together, you know, and before games, we even pray," he said. The second member interviewed by the Eagles eye, Abraham "AB" Gonzales also a junior also shared his thoughts on the season, and how he believed the season was going strong. He was also asked what he felt to gain from this season and stated, "I want the seniors to have a good season because, in the past seasons, it wasn't perfect, we just kept losing and losing we've just put so much effort into the season and I just want the seniors to have a good season before they leave.", Gonzales said.
The Eagles Eye had asked both members who they felt was a good leader for the team. Both members pointed out Caleb Hernandez, a senior at Akins. Both members pointed out Caleb's strong leadership within the team, and how he keeps the team motivated throughout the season. They also spoke about Caleb's high energy and the confidence that it brings to the team during the games.
Both members also stated that they feel the team's connection is amplified after every game, win or loss the team's bonds have always improved.
The Eagles Eye also interviewed Cameron Morrow, a senior on the Varsity Boys team, Morrow stated that this season's positive record had boosted his perspective of this season and how the season's start was better than last year.
He also believed that starting the season with a 6-0 record showed opposing teams that they are harder to beat this season. Morrow also stated that he wanted a connection with his 'Brothers' on and off the court, and to be a part of an Akins team that heads into the district.
The Eagles Eye also had the opportunity to interview Caleb Hernandez, in which we asked him how he felt about the team at the start of the season, to which he replied he felt confident within the team for the amount of work put in during the off-season, Hernandez also stated that he believed that this start was the result of that work put in during the off-season.
Head Coach Rashad Culver Praised the team despite its lack of varsity experience. Culver also said his athletes and his hopes for the team,
"We are hoping to be one of the top 4 teams in the district and make the playoffs, something that hasn't been done in over 10 years. The kids are excited to work hard and hopefully make history!"
Leave a Comment
Donate to The Eagle's Eye
Your donation will support the student journalists of Akins High School. Your contribution will allow us to purchase equipment and cover our annual website hosting costs.
About the Contributors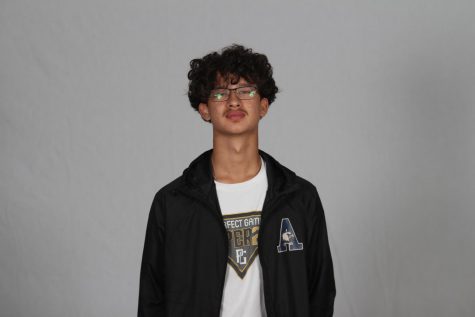 Jake Copeland
Grade: 11th
Academy: New tech 
Number of Years on Staff: 2 years 
Title: Sports editor
Why do you enjoy being on staff? Because it's fun to make stories.
What do you do for fun? Play video games.
What are your hobbies? Football and basketball.
Hopes & Dreams after high school? To make it to the NFL and if that don't happen i want to be a computer programmer.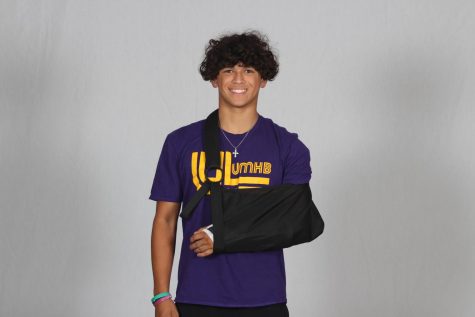 Matthew Ybarra
Grade: 11th

Academy: Able

Number of Years on Staff: 1

Title: Staff Writer

Why do you enjoy being on staff? It helps me get involved with the school

What do you do for fun? Listen to music and play football

What are your hobbies? Playing football and video games

Hopes & Dreams after high school? Go to college to play football or to be a sports commentator/photographer

Twitter handle: @matthewybarraa