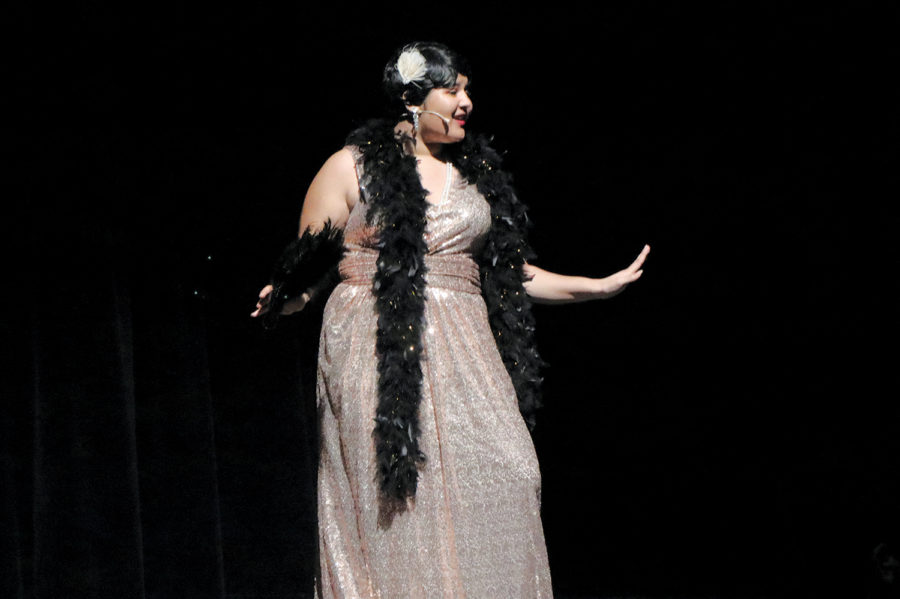 Junior Samantha Soliz
Junior Samantha Soliz, who played the character Matron "Mama" Morton, embraced the role, bringing some sass to the crooked matron.
She took on the role like a seasoned veteran and worked well with the expectations that were placed on the Chicago cast as a whole.
"I think it was the pressure of everybody getting together and forming like the perfect ensemble and seeing how the shows were going to go all in all," Soliz said.
Even with this pressure, Soliz took many preparations for this role and the play as a whole.
"Some of the preparations that I took and all of us as a whole was bonding to make sure that the ensemble was strong and that the leads knew everybody so that nobody felt left out," Soliz said.
Even so, all the hard work that was done showed throughout the play and even then the actress said she still believes that there is room for improvement.
"I would like to improve on everything as a whole just like all of us coming together more and having more time to like spend with each other and not just like practice, practice and practice," Soliz said.
Soliz said that she encourages more students to join theater because it is fun and allows you to make new friends.
Donate to The Eagle's Eye