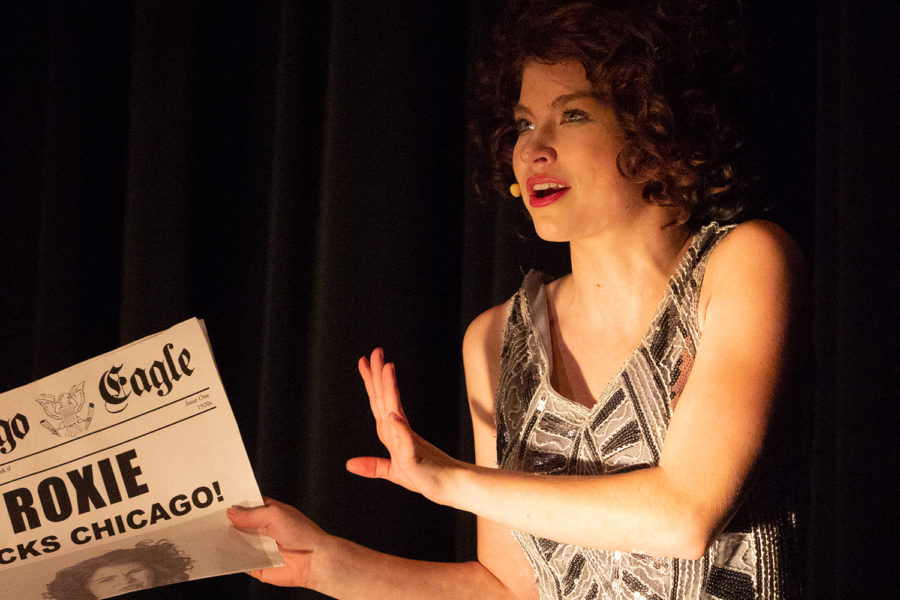 Alexa Hudson
Sophomore Kacey Wasson
 Sophomore Kasey Wasson who played the lead role Roxie Hart, had the challenge of learning how to play a very mature role at a young age.
This murderess made Chicago headlines for murdering her lover and manipulating her husband to take the fall with her by confessing to being a part of the murder.
Because the play dealt with a mature subject matter, it was natural for there to be doubts about how it would be handled by an underclassman.
However, Wasson said she was pleasantly surprised that she received so much support from her fellow cast members.
"It was almost like an honor because a lot of school's underclassmen are never a lead," she said. "And you hear that from so many people, like 'oh you're a lead as a sophomore?' She said she doubted underclassmen would receive the same kind of support at other schools.
"It also shows that our school doesn't care about that," she said. "If you're right for the part, you're right for the part. They don't care about the grade you're in," Wasson said.
Although she worried about disappointing the people around her, she impressed the audience with how well she handled such a large role at a young age.