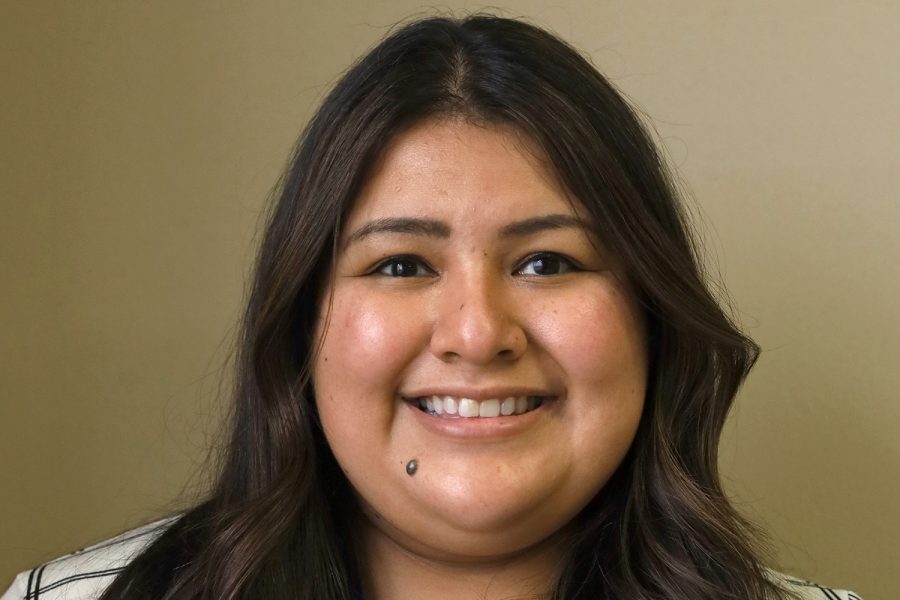 Prom Sponsor: Claudia Arrellano
Claudia Arrellano, the College and Career Counselor, took over as the Class of 2022 Prom Sponsor in January.
Meanwhile, students and staff have expressed concern about the delayed planning for the prom, as a typical event can cost about $30,000 to hold.
Rhiannon Ferguson said that she's surprised that we got a prom sponsor this late in the year, but she's sure "it brought stress off people's shoulders."
Ferguson also said that she fears that people are going to disregard COVID guidelines.
"I hope that all goes to plan and that everyone is safe and following the covid guidelines," she said.
The prom is scheduled for May 7 at the Hyatt Regency Hotel near Lady Bird Lake. While the venue is the biggest expense, there are still other expenses that have not been paid for yet, including catering, a DJ, and decorations.
Arrellano said she volunteered to help as the prom sponsor because she has done event planning work in the past.
She said she was also inspired by the recent episode of "Queer Eye," in which the famous life style makeover artists helped Navarro High School in North Austin plan their prom during the difficult remote learning conditions of the last school year.
As of now, there is not an official prom planning committee. Most of the student volunteers are involved with Student Council, which recently began discussing fundraising ideas to help pay for the prom expenses.
Arrellano said she hopes the Class of 2022 Prom will be a "safe, enjoyable time" for this year's seniors. "I hope that it's a stress reliever to make up for the crazy year," she said. "Amid the pandemic separating y'all for almost two years, I want you guys to think back on the fun memories of prom."
Donate to The Eagle's Eye