Akins catches World Cup fever
Starting with 32 teams from around the globe, the World Cup has offered excitement, disappointments, and drama for fans around the world, including at Akins.
With this year, the games taking place in Qatar, which has temperatures above 100 degrees Fahrenheit in summer months, the World Cup was scheduled for November and December when the temperatures are cooler to play an outdoor game like soccer.
With the World Cup games being played during school days, it made it a challenge for students and teachers alike to watch the games that occurred during class time. That has not stopped them from trying though. Some teachers showed the games on their classroom TVs and many students were seen trying to watch the matches on their phones in class.
The Eagle's Eye conducted an online survey to ask the Akins community which teams were their favorites to win. Respondents said their favorites were Mexico, Argentina, Brazil, Portugal, the United States, England, France, Japan, Morocco, and the Netherlands.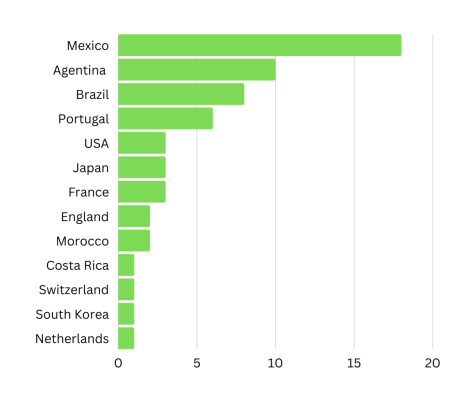 These major upsets have really been the setting stone this World Cup, including Mexico not advancing out of its group, Saudi Arabia beating Argentina, which is one of the favorites, or even Japan topping their group with Germany and Spain as opponents.
The World Cup has not been without controversy, including protests of the games themselves because of hundreds of deaths of migrant laborers associated with building the soccer stadiums in Doha, Qatar.
There have also been protests related to the Qatari government banning pro-LGBTQ statements and clothing items. Some fans have been kicked out of the stadiums for representing pro-LGBTQ values in a country that bans homosexuality.
Many soccer fans have rallied around Morocco as a Cinderella team, which was an underdog team that few people gave a high chance of making it to the semi-finals or possibly even the finals. The game on Wednesday, Dec. 14 will determine if Morocco's Cinderella dream could come true.
Before making it to the semi-finals, Morocco knocked out perennial powerhouse teams, including Belgium, Spain, and Portugal.
Unfortunately, for Akins soccer fans, most of their favorite teams were knocked out in the early matches. The World Cup is now nearing the final match, which will take place on Sunday, Dec. 18. There will also be a match for 3rd place on Saturday, Dec. 17.
Leave a Comment
Donate to The Eagle's Eye
Your donation will support the student journalists of Akins High School. Your contribution will allow us to purchase equipment and cover our annual website hosting costs.
About the Contributor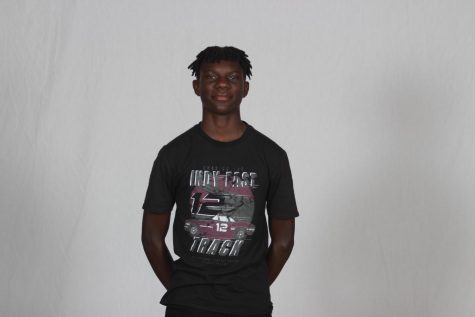 JD Henry
Grade: 10

Academy: New Tech 

Number of Years on Staff: 1st year 

Title:  staff writer 

Why do you enjoy being on staff? it's interesting 

What do you do for fun? soccer 

What are your hobbies? soccer 

Hopes & Dreams after high school? go to college