First installment of The Hunger Games finale to premier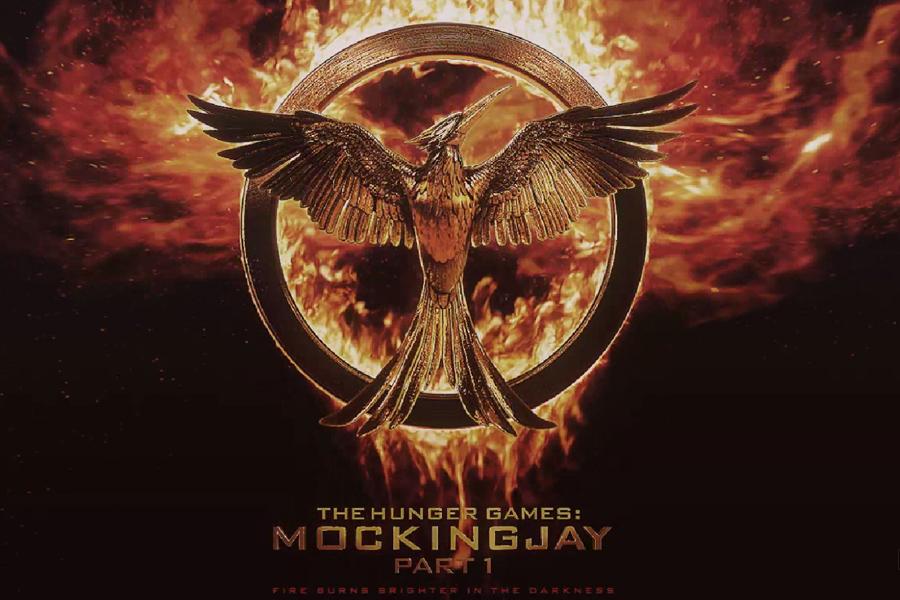 So many questions were left unanswered at the end of Catching Fire, the biggest prob- ably being, where is Peeta? Many of the readers of the book know where he is, but for those who haven't read the book, it's like dangling by a thread from a bridge. To those who haven't read the book, Peeta is safe, but he's not the same as he was before.
Hiding in the once thought abandoned District 13, a group of rebels have formed against the central government. Katniss (Jennifer Lawrence) fronts the group as the chief motivator of the and President Coin (Julianne Moore) serves as the leader.
Teaser trailers have been released show- ing an all white background with soldiers lined up, and President Snow (Donald Sutherland) sitting between Peeta Mellark (Josh Hutcherson) and Johanna Mason (Jena Malone) dressed in all white.
President Snow speaks as if it's a public service announcement, claiming how the districts have lived in peace and harmony through the years. Probably coming as a sur- prise to nonreaders of the book, Peeta and
Johanna are very calm.
In the most recent heartbreaking trailer,
Haymitch (Woody Harrelson) and President Snow send Katniss to her home district to see the destruction caused by the Capitol. Upon arriving, she walks upon the rubble of broken buildings and broken lives.
Upon arriving at the house she won when she triumphed in the first Hunger Games, there's dust everywhere. While gathering a few last belongings including a framed pho- tograph of her father, Katniss' eyes fall upon a vase of old dead roses, except one. In the center of the old drooping roses, lies one freshly cut, budding white rose.
Entertainment Weekly said the Hunger Games was "a muscular, honorable, un- flinching translation of Collins' vision. It's brutal where it needs to be, particularly when children fight and bleed." Then said that Catching Fire was "smoothly exciting" and a "bit of a tease."
With the release of Mockingjay Part 1 on the horizon, many fans are hungrily waiting in anticipation, and it's showing all over in the social media.
The official Hunger Games Twitter ac- count has been retweeting many of fans'
posts. @lydi_faith tweeted, "The excitement I'm currently experiencing is unfathomable #MockingjayTickets" and @everlarkqueen tweeted, "Got my #MockingjayTickets. Ex- cited is an understatement!!"
Beyond the excitement of the new movie release, some are curious of the unfortunate death of Philip Seymour Hoffman, who played the game maker for the 75th Hunger Games and 3rd Quarter Quell known as Plu- tarch Heavensbee.
Talented actor and father Philip Seymour Hoffman died of a tragic death due to drug overdose earlier this year on February 2. Ac- cording to yahoo.com, Jennifer Lawrence said, "He had two substantial scenes left and the rest were appearances in other scenes." While he may be gone now, Hoffman will live on in the success of Mockingjay Part 1 and then again in the second and last install- ment, Mockingjay Part 2.
So much pressure is being put on Katniss in these next two movies, with everyone in the districts looking toward her for leader- ship. Loved ones will turn against her, and others will be taken away from her forever.
All will be revealed in one week and 5 days, on November 21.
About the Writer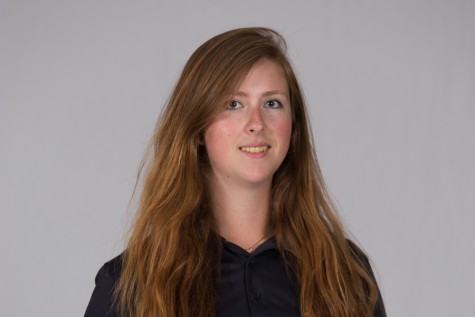 Amanda Livingston, Editor in Chief
Grade: 12th
Academy: New Tech
Year on Staff: 3 years
Why they are on staff: I joined the staff of the Eagle Eye two years ago originally because I wanted...