Video games offering relief from stress
Students looking forward to newly titles this year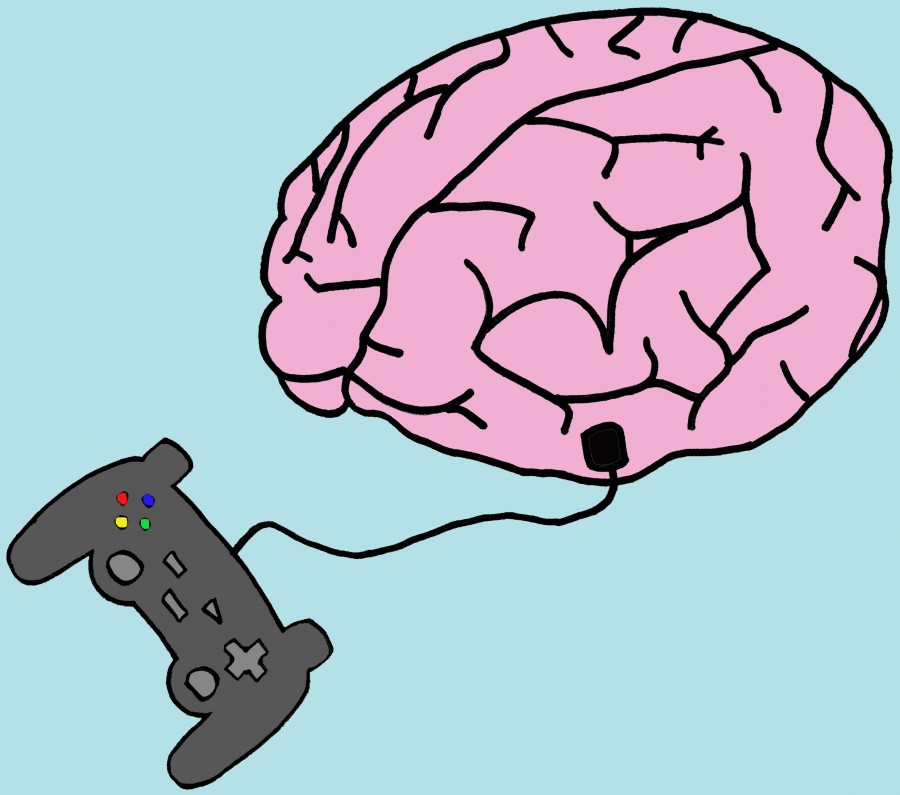 While students suffer through the stress of finals, they have something to look forward to in just a few days: new video games to play.
December is prime video game playing time while the weather is miserable and those long-awaited games show up as holiday gifts.  While school stress will temporarily disappear over the holiday break, gamers still must answer the question of which game will provide maximum entertainment.  Let's review the list:
Call Of Duty Advanced Warfare is out, as well as Far Cry 4 and Assassin's Creed Unity.  We can't forget the Elder Scrolls Online, Madden 15, and The Crew.
And then there is the question of what system to buy this year. Will it be Xbox One, Playstation 4, Wii U, a new computer?  And there are the mobile systems such as the Nintendo 3DS with games such as Mario Kart, Pokemon, Zelda and Kirby.
"I like the 3DS because it has exclusive titles that bring back an old style of games from the previous generations," senior Chris Baquera said.  "I get sucked into a game and just forget about everything else."
The PS4 is more popular than the Xbox One, and it beat the Xbox One in sales, moving 10 million units while the Xbox One sold around 5 million.
"I grew up with PlayStation," senior Jonathan Rivera said. "I got a PlayStation 4 because the games run 1080p resolution while the Xbox One runs about 900p. The PlayStation 4 helps me maintain my sanity after a long day of school."
However, the Xbox still has some hardcore fans like senior Antonio Rivera.  "The Xbox One's games and multiplayer gets my mind off things," senior Antonio Rivera said.  "It's awesome to me. It's nice and simple."
The innovative Wii U is second in popularity, also beating the Xbox One in sales in large part because of Mario Kart 8, which has been called the savior of Nintendo's Wii U. In Mario Kart, players race around a track to reach the finish line, using whatever tools they can get their hands on. What makes this version of Mario Kart different from previous versions is that the game has included anti-gravity vehicles, allowing players to drive on almost any surface.  "Nintendo products have always been a big stress reliever for a lot of people, especially the single player games where you can be captivated by the game," senior Tony Do said.  Multiplayer on the other hand, can cause stress in itself, it's actually famous for stress."
All four of the systems have streaming capabilities for Netflix, YouTube, and others. Gamers should not discount the power of computers and laptops as gaming platforms, due to the extremely wide variety of games available on those platforms.
In terms of gaming systems to avoid, one things is clear: tablets are bad investments of money. They're hard to type on, they have little memory/storage space and they can break easily. They are also overpriced, and most of all, they're just plain boring. They might have a lot games and content that you cant take on the go, but who wants to game on a tiny 9.56 by 7.47 inch ipad when they could rock out on a 50 inch TV instead?
Call Of Duty Advanced Warfare is a first person shooter.  It is the first in the Call of Duty series that allows the player to choose differing types of conventional weaponry; for example, the game features regular conventional firearms, but the player can also choose to use Laser or Energy directed weaponry.
Far Cry 4 takes place in a fictional region in the Himalayas.  Players attempt to liberate the region from a dictator known as Pagan Min. It is a First Person Shooter and features crafting, hunting, and constantly choosing sides (there is conflict between the good guys).
Assassin's Creed Unity takes place during the French Revolution. The player attempts to bring down those responsible for wrongdoings. It is a third person stealth game, and features swords, daggers and parkour.
The Elder Scrolls Online is an updated Skyrim that players can play with other players via the internet. The Crew is a racing game that takes place in the United States. Madden 15 is a football game.
About the Photographer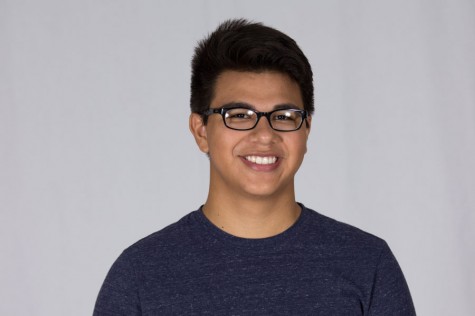 Mark Vallejo, Entertainment Editor
Grade: 12th




Academy: AHA




Year on Staff: 3rd






Why they are on staff?: The simplest answer: I enjoy writing.




What...