Panic! concert leaves postive impact on students
Fans rave about Death of a Bachelor tour, highlighting powerful moments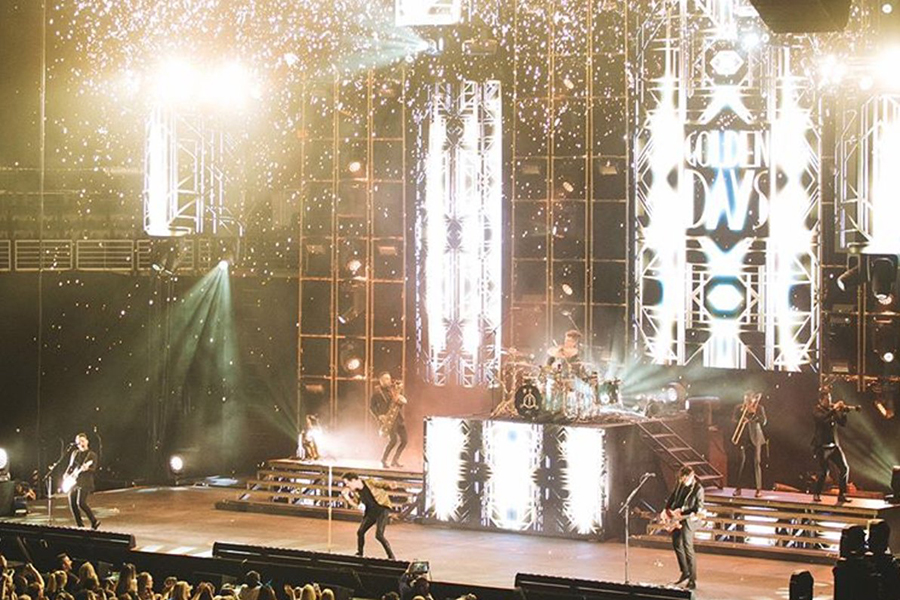 Fans flocked to the Frank Erwin Center in downtown Austin on April 12 to see beloved band Panic! At the Disco, which many Akins students have listened to for years.
The band recorded their first demo while still in high school. Although the band is classified as alternative rock the band also claims pop influences, including The Beatles.
The concert was colorful and energetic because the lead singer Brendon Urie has a severe case of ADHD. He engaged with the crowd with not only speaking with the audience but he also made a suggestion from Austin fans to come true by giving the fans color paper hearts to put in front of phone cameras to create a huge LGTBQ flag across the arena while he was performing "Girls/Girls/Boys."
Another highlight would be when the lead singer walked across the arena stage and was lifted on a rotating platform with a piano while playing "This is Gospel." The singer then walked through the crowd of fans on the arena floor, accepting flowers from a fan, hugging and cheerfully shaking hands.
The crown was clearly waiting for the moment when Urie backflipped on stage during the song "Miss Jackson." The flip is something he does at every concert performance.
The Death of a Bachelor tour started on Jan. 15, taking them from coast to coast. The album of the same name was nominated for a Grammy Award in the category of Best Rock Album earlier this year.
The opening acts were great. The first was a band called Saint Motel, featuring a lead singer who was just as energetic as Urie on stage. The second opening act was 'Misterwives' with lead singer Mandy Lee whose unique personality and powerful voice made a strong impression.
Overall, the concert was  a moving and exciting event, meeting the expectations of rabid fans who were captivated by the music and visuals of the this unique experience.
About the Writers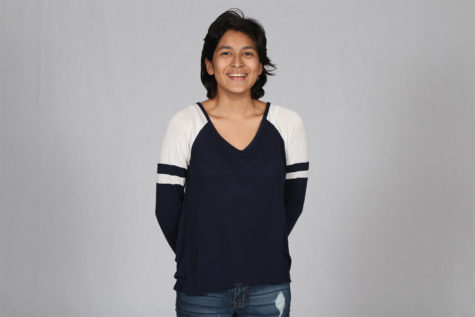 Jennifer Espinoza, Opinions Editor
Name: Jennifer Espinoza
Grade: 12th
Academy: New Tech
Year on Staff: 3rd
Title: Opinions editor
Why they are on staff?: I enjoy learning new things
What...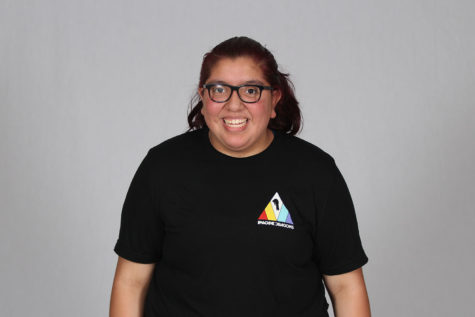 Zeta Handy, Staff Writer
Name: Z
Grade: 12
Academy: New Tech
Year on Staff: 3rd
Title: Staff Writer
Why are they on staff?: I like to write and I am very opinionated
What...