Mircosoft Goes All-Digital With Xbox One S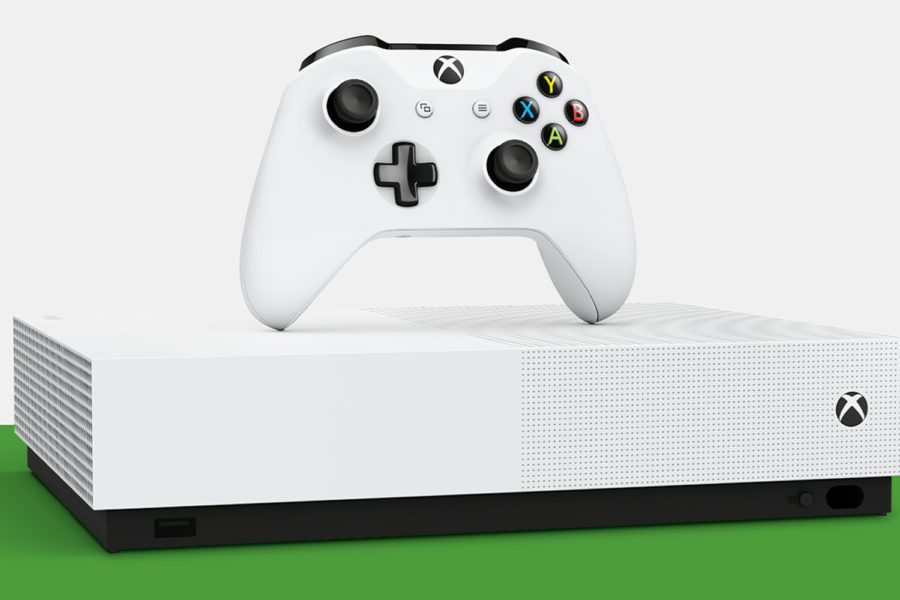 Johnny Hernandez, Staff Writer
May 23, 2019
Microsoft made waves in the gaming industry when it released Xbox One S, the first console to be a digital only system.
Essentially, it is the same as the Xbox One except it excluded the optical disc drive that allows players to use physical copies of games and watch movies on DVD or Blu-Ray. Gamers will only be able to purchase games through the Microsoft Store.
The console has a retail price of $249, making it $50 cheaper than the original Xbox One.
The all-digital Xbox comes with either 500 gigabyte (GB) or 1-terabyte (TB) internal hard drive, depending on which one you buy.
To entice customers to buy the S model instead of the Xbox with a drive, Microsoft is bundling the new console with three games instead of one: Sea of Thieves, Minecraft, and Forza Horizon 3.
The all-digital Xbox could be a good console for those who mainly buy their games online. However, some gamers will miss being able to play games off of physical discs because some people buy their games used to not pay for price and also if you're friend has a game you want to try out on discs, you won't be able to try the game out because the Xbox is only digital.
In my opinion, I think Xbox going digital is not worth for me to buy it due to not being able to use physical discs and not being able to play disc movies. Also that you can't share games through disc. It may not benefit me but it may benefit gamers who look for an all-digital console for them to buy games online only.