Good Boys movie feels like relatable sixth grade life
Hang on for a minute...we're trying to find some more stories you might like.
Good Boys, a coming-of-age comedy released this summer, it feels as if it could have been written by sixth graders and I mean that in a good way.
It's about a group of three best friends that are just starting middle school.
The movie really brought me back to how it felt when I was in middle school and that is why I enjoyed the movie so much.
Director Gene Stupnitski nailed the small details like worrying about what others would think of me, constantly wanting a girlfriend and just trying to be an all-around badass.
The movie doesn't shy away from even the most cringy moments of adolescent discovery. It was just hilarious because I feel like any young boy at some point was in their position, making it extremely relatable.
The film does a good job of showing how being dumb and immature is just part of growing up. And throughout the film, they realize that and eventually embrace it towards the end if that means their group breaking up.
The movie starts off with the three boys together having fun doing childish things and you can really see how much they care about each other. The kid's goal throughout the movie is to learn how to kiss and to finally get that kiss soon.
So the boys set their sights on finding a way to learn how to kiss wether that be practicing on a pineapple or an adult doll. This eventually leads them to some questionable things. But when doing so the three boys face some hectic events like avoiding high school girls, buying drugs from college kids, facing the cops, and plenty more. Through all of this, they realize that they're growing up and might not always be together.
Toward the end, just like any other friendship, they get into a heated fight. To which then they face the consequences of what they did. Of course, they mend things and go on one last adventure together. The boys decide no matter what they will always stay friends.
I thought this movie was really great, I hadn't even heard about this movie until a week before it came out in theaters. The concept grabbed my interest and I was dying to see it. I thought it might be cringe or weird but overall I enjoyed it.
If you can go see this movie or download it, I encourage you to do so. It's a great movie to watch maybe not with your parents, but definitely with your friends. This is a hilarious movie that adults and teenagers would enjoy a lot and be able to relate to just like I did. I would give this movie a rating of 4 out of 5. I really enjoyed it and it's definitely a must-see for a good laugh.
About the Writer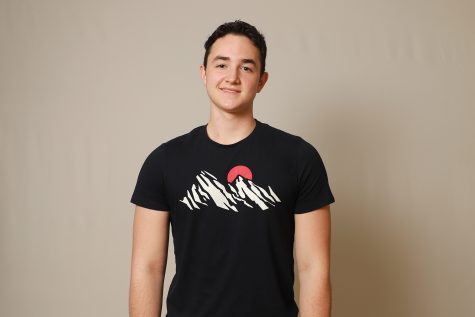 Josh Guerrero, Staff Writer
Name: Josh Guerrero

Grade: 12th

Academy: New Tech 

Years on Staff: 1st

Title: Staff writer

Why are you on staff? To write reviews about...