COVID-19 shuts down SXSW, live entertainment scene
All events and community gatherings of 250 people now banned until May 1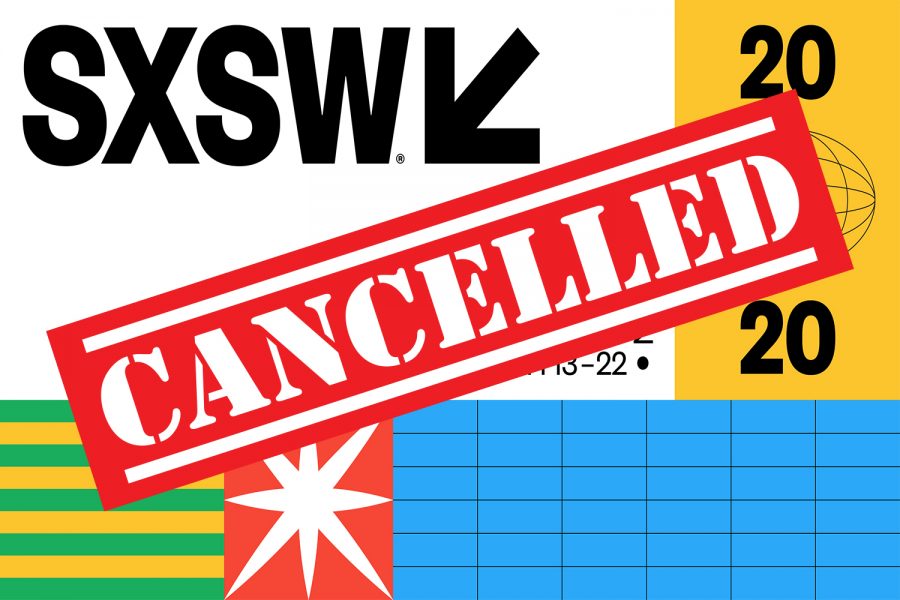 Last week the City of Austin announced to the public that the long-running SXSW festival would no longer take place due to growing concerns about the COVID-19 virus also known as the Coronavirus.
Many people were upset with the sudden news but others were left wondering, how is this going to affect other upcoming festivals?
It only took a couple of days for the cancellation of SXSW to create a ripple effect for the live entertainment scene. Just a few days after the announcement it was announced that the City of Miami was postponing Ultra Music Festival until 2021 due to the same reasons.
Organizers of both festivals have said they will not be issuing refunds to customers who purchased tickets.
"
It is with a heavy heart that we inform you that The City of Miami has issued an official directive requiring that the 22nd edition of Ultra Music Festival, originally scheduled for March 20, 21 and 22, 2020 will be postponed to March 26, 27 and 28, 2021. "
— Team Ultra
Things were already looking pretty bad but they only got worse within a matter of hours.
Monday afternoon it was announced that the city of Austin conducted a ban on large gatherings through May 1st. Not only does this affect music festivals, but it now affects concerts with 2,500+ people in attendance. This affects the larger venues in the Austin area.
Upcoming events that are hosted at venues like The Moody Theater, The HEB Center, Germania Insurance Amphitheater (formerly known as the Austin360 Amphitheater), and the Frank Erwin Center must conduct risk assessments prior to the date of the shows.
In the early afternoon hours of Thursday, the Frank Erwin Center announced on social media that they will be postponing all events at the Frank Erwin Center for the immediate future. The Frank Erwin Center didn't release much info on which shows were being postponed or how long this postponement was going to last but revealed that Chris Stapleton concert that was scheduled for March 12th, 2020 would be affected by this postponement. The Frank Erwin Center also stated that any ticketholders that will be affected by this announcement should receive an e-mail regarding any postponed events.
"
For the health, safety and well-being of all of its patrons, performers and staff, we have decided to postpone upcoming events at the Erwin Center for the near future,"
— Chris Del Conte, UT Vice President and Athletics Director
Although this mainly affects upcoming Austin shows, this next piece of info revealed that the COVID-19 fears might be affecting future Austin events.
Late Tuesday afternoon, Golden Voice released a statement on social media regarding the postponement of the upcoming California Music & Arts Festival, Coachella. In their statement, Golden Voice revealed that they will now be hosting the Festival on the weekends of  October 9-11 and 16-18.
If the dates sound familiar, that's because Coachella is now officially starting the same weekend as the second weekend of Austin City Limits. This could affect the Austin Music Festival both positively or negatively, with certain artists voiding contracts with ACL or the ACL organizers putting more money into this year's lineup to keep people in Austin for the second weekend.
Up until Saturday, concert promoters at smaller local venues were still planning to host "unofficial" SXSW events during Spring Break. But late Saturday evening, Travis County and City of Austin officials announced a new order that they are prohibiting all events and community gatherings of 250 people.
Community gatherings of 250 people or more in Austin-Travis County have been prohibited for the next few weeks to slow the transmission of #COVID19. This ban takes effect 2 a.m. Mar. 15 + will continue until at least May 1.

More info: https://t.co/o8vgcLWmI7 pic.twitter.com/a0GfhxWBCj

— City of Austin (@austintexasgov) March 15, 2020
The order will become effective at 2 a.m. Sunday. It will remain in place until May 1, unless it's revoked earlier.
The Orders define community gatherings as any indoor or outdoor event that is likely to bring together 250 or more people at the same time in a single room or other confined or enclosed space, such as an auditorium, theatre, stadium arena or event center, meeting hall, conference center, large cafeteria, restaurant, nightclub/bar, or any other confined indoor or confined outdoor space.
Examples of events potentially included in the ban are weddings, religious gatherings, parties, funerals, sporting events, social events, conferences, and other large gatherings of 250 or more people.
According to a City of Austin press release, the prohibition does not generally include office space or residential buildings, transit including airports, bus stations or terminals, grocery stores, shopping malls, or hospitals and medical offices and facilities. This is because while large numbers of people may be present it is considered unusual for them to be within arm's length of one another for extended periods.
The decision to introduce these new restrictions on gatherings of 250 or more people was taken as part of a broader strategy to reduce individuals' possibility of exposure to COVID-19 in Austin-Travis County. It follows Austin Public Health's request on March 13 for event organizers to strongly consider cancelling or postponing events of that size.
"Collectively and individually, our decisions will determine how our health infrastructure can handle this virus," said Austin Mayor Steve Adler in a press release. "This community must do all we can to minimize person-to-person passage. This new order and the voluntary choices being made all over our city are positioning Austin for the best possible outcome. We're a city that sticks together and rises to the occasion and we'll do it this time, too."
About the Writer
Javier Arellano, Section Editor
Name:
Javier Arellano
Grade:
12
Academy:
New Tech
Year on Staff:
3rd year
Title:
Section Editor
Why they are on staff?:
I like writing articles and being able to put my opinions out there.
What do you do for fun?:
Listen to music, go to concerts, and skate/ride my bike
What movie do you recommend that everyone watch?:
I recommend the movie, Meet the Robinsons, aka the most slept on Disney movie of all time.
Plans for after high school?:
Go to ACC to get my associates degree and either transfer to Texas State to get my bachelor's in music education, or pick up a trade
Twitter handle (optional):
@ Javier_A20