Top 5 console games of 2021
Halo Infinite
Halo Infinite is a 2021 first-person shooter game developed by 343 Industries and published by Xbox Game Studios. It is the sixth mainline entry in the Halo series, and the third in the "Reclaimer Saga" following Halo 5: Guardians. The campaign follows the human supersoldier Master Chief and his fight against the enemy Banished on the Forerunner ringworld Zeta Halo, also known as Installation 07. Halo Infinite received generally favorable reviews from critics, with some deeming the game a return to form for the series. Praise was directed towards its visuals, open-world design, grapple shot feature, and story.
Ratchet and Clank: Rift Apart: Ratchet & Clank
Rift Apart is a third-person shooter platform game for the PlayStation 5 that was created by Insomniac Games and published by Sony Interactive Entertainment in 2021. It is the sixteenth installment in the Ratchet & Clank series, and it is a sequel to both Ratchet & Clank: Into the Nexus from 2013 and the Ratchet & Clank remake from 2016. In June 2020, Rift Apart was announced, and on June 11, 2021, it was published.
Hitman 3
IO Interactive's Hitman 3 is a stealth game released in 2021. It is the sequel to Hitman 2, the eighth main installment in the Hitman series, and the third and final installment in the World of Assassination trilogy, which was released in 2018. The single-player adventure picks up where Hitman left off, following genetically engineered assassin Agent 47 and his allies as they hunt down the Partners, the leaders of the shadowy organization Providence that controls the world's affairs.
Monster Hunter Rise
Monster Hunter Rise is a Nintendo Switch action role-playing game developed and published by Capcom. It is the Monster Hunter series' sixth mainline chapter, and it was released worldwide in March 2021. In January 2022, a Microsoft Windows version was launched. Monster Hunter Rise Sunbreak, an expansion, will be released in mid-2022. The rise continues many of the new conventions established in the World while also introducing new features and mechanics, such as the use of Wirebugs to traverse the world and mount and ride certain monsters, as well as a new animal companion called a Palamute that can be used to ride across the map or into battle.
Resident Evil Village
Resident Evil Village is a survival horror game developed by Capcom and released in 2021. Resident Evil 7: Biohazard is the sequel. After a fateful encounter with Chris Redfield, players control Ethan Winters, who is hunting for his kidnapped daughter and finds himself in a community full of mutant animals. While Village retains the survival horror components of the Resident Evil franchise, it has a more action-oriented gameplay style than its predecessor. The game was released on May 7, 2021, for Microsoft Windows, PlayStation 4, PlayStation 5, Stadia, Xbox One, and Xbox Series X/S, and was announced at the PlayStation 5 reveal event in June 2020.
Leave a Comment
Donate to The Eagle's Eye
Your donation will support the student journalists of Akins High School. Your contribution will allow us to purchase equipment and cover our annual website hosting costs.
About the Contributor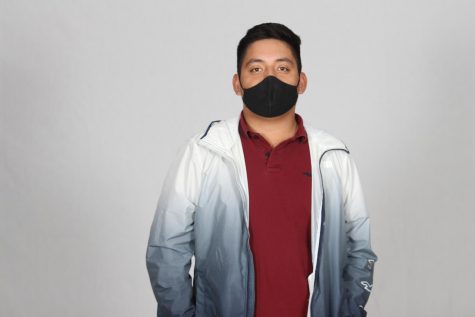 Oscar Barron, Staff Writer
Grade: 12th  

Academy: STEM

Number of Years on Staff: 1st year 

Why do you enjoy being on staff? I like being on staff because I wanted to try something new

What do you do for fun? For fun, I like to play video games or soccer with my cousins 

What are your hobbies? Some of my hobbies are watching movies or go to work in my free time

Hopes & Dreams after high school? Graduate from college and become an architect