Portable classrooms lead to permanent problems
At any given moment there are about 1,000 students in the portable classrooms at Akins.
That means that with a student population of about 2,700 students, more than a third of the campus population is in a substandard classroom. The portables have become a permanent part of the campus despite them being added as a temporary solution to a campus overpopulation problem.
Misty Lindsay, Social Services Academy coordinator, has had a classroom in the portables for 17 years.
"Instead of coming and repairing the actual roof leaks, they just sort of bandage up the things that are damaged from the water, but then they deteriorate again," she said.
The deteriorating condition of the portables has shown no signs of improving.
Education teacher Cecilia Gutierrez, who has taught in portable classrooms since 2005, said the rooms are also a lot smaller than classrooms in the main building.
"Our rooms are smaller than the rooms in the classrooms, so that's a big deal," she said.
Horticulture teacher Jennifer Urea said that career programs like hers simply do not have adequate facilities that students deserve. Some of the problems include A/C units that don't work, the lack of a sink with running water and wasps that take shelter under the ramps.
"Try to run two floral units in a classroom with no working A/C," she said.
The teachers that have been in the portables for more than a decade said they believe it is time for the school district to develop a permanent solution to replace the portables.
Lindsey said shes knows that there is not an easy solution for the district budget writers, but that something needs to happen soon.
"We've watched New Tech (wing) get built. We've watched STEM (wing) get built. And we've sat in these portables waiting for our turn. So I think the teachers out here do feel like our educational environment is less than (that of the main building."
About the Contributor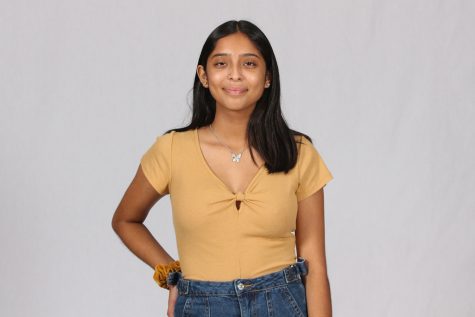 Amora Arriaga, Photo Editor
Name:
Amora Arriaga
Grade:
12
Academy:
New Tech
Years on Staff:
1
Title:
Photo Editor
Why are you on staff?:
What do you do for fun?:
What movie do you recommend that everyone watch?:
Plans for after high school?: