AISD reaches out on Twitter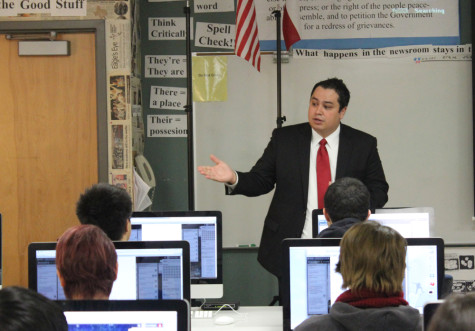 Some students think he is the one in charge of canceling school days.
Others think he is the district's weatherman.
However, it turns out that the man behind the Twitter handle @AISD_Alex is exactly what he says in his often used, I am just the messenger hashtag.
Before bad weather resulted in the Austin school district deciding to cancel three school days and delay school starts three times, Alex Sánchez was a little known figure to most students.
In his job as executive director of the Department of Communi- cations and Community Engagement, Sánchez is responsible for managing media relations and improving communication outreach to various communities that the Austin school district serves.
His office often uses traditional means of mass media to communicate to the public. However, in recent years Sánchez and his office has turned to Twitter as a direct means to instantly communicate with media outlets, parents and now increasingly students.
After the 2nd weather day, students saw Alex as someone they could interact with because students could see the name and photo of a figure in AISD. He would follow some of the kids back and even downloaded the Urban Dictionary application so he could know all the slang that everyone was using. He was getting tweets every day including some humorous questions along with some serious ones but it didn't matter to him.
He answered every question he could.
"I would say that it's rewarding to see kids also engage the school system and my hope is for students to continue to engage not just about school closure but also about education," Sánchez said.
There are many young adults looking for careers in or similar to a public relations field but many aren't sure what you need or get to do. In a public relations career you represent an organization or individual where you spread information and news to the media and the community.
"I think public relations is a great job because you get to represent the interest in kids and schools so it's about storytelling," Sánchez said. You get to share stories too about your company or product so you interact with reporters."
Recently he began visiting schools including Akins and events such as the SXSWedu conference to interact with students and parents in real life instead of just online. He spoke with the whole Eagle's Eye newspaper team on how he started and even took some questions from students on topics such as the Internet filter at school.
He said is very interested in what students have to say about the district because it helps improve it.
His method of spreading information out to the public has been very modern using social media while being funny and likeable.
"I try to send information in a way that is relevant and infor- mative so sometimes the little humor can go a long way especially with young people," Sánchez said.
You can find Sanchez on social media websites such as Twitter and Facebook giving informative news about AISD while also having a little fun with it. Don't forget to ask him any questions you have about the district.
About the Contributors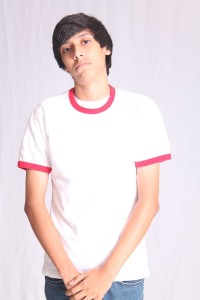 Jacob Sanchez, Staff Reporter
Grade :
12

Academy :
ACES

Year on Staff :
First Year

Newspaper role : Staff Writer

Why on staff?
To inform and to entertain.

What do...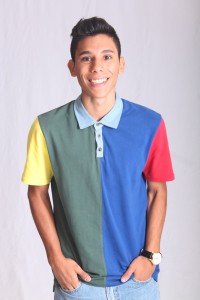 Christian Hernandez, Online Editor
Grade :
I have reached my SENIOR year

Academy :
New Tech

Year on staff :
1st year

Newspaper role :
I am an Online editor to make this website...