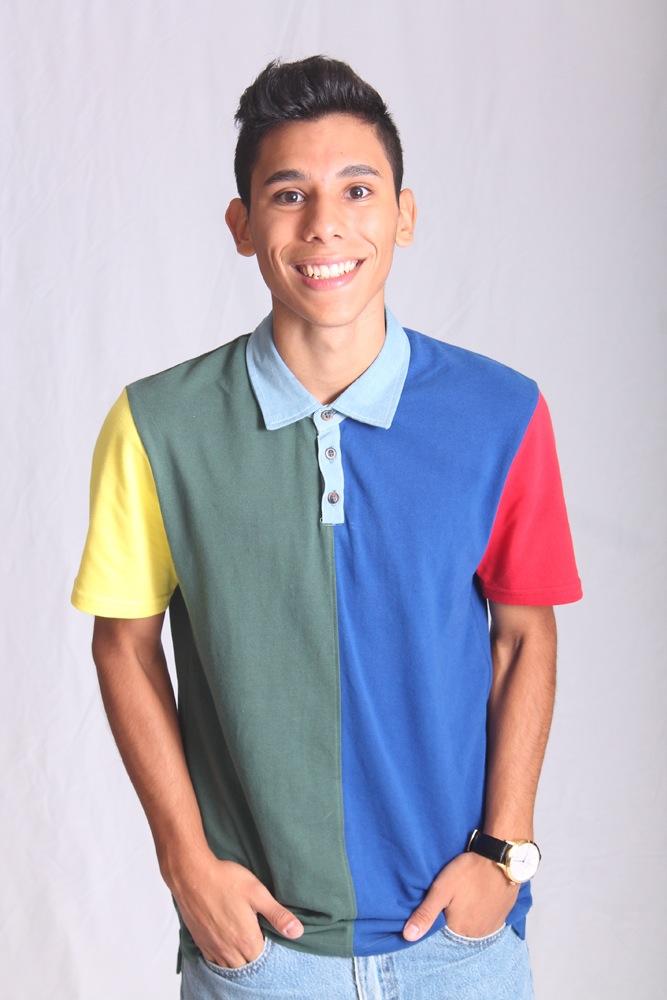 Grade :
I have reached my SENIOR year
Academy :
New Tech
Year on staff :
1st year
Newspaper role :
I am an Online editor to make this website look even better than it did last year.
Why are you on staff?
I had a dream where Oprah Winfrey and Morgan Freeman had a baby and that baby ate me. I lived in that child's stomach for a few months with nothing to eat  but the breast milk he was being fed. I was then digested, such a bitter sweet that I was coming back out in the world but not the way I planned. As Oprah went t0 change the diaper I hopped out and ran straight to their bathroom. I took a shower using Oprah's shampoo, specially made of unicorn horns and dragon saliva. I then reached over for soap to wash my body but Morgan Freeman reached in and took it before I could get it. He then said, in his godly voice, "I will only give you my soap if you join the newspaper.".... so here I am.
What do you do for fun?
Well as for fun I like to make music, some I make serious and some I make due to $WVG. I have my normal rapper/lyricist/creative side and then I have my  gangster rap alias named C-D!Zzl3. He has a couple grammys, no big deal
Christian Hernandez, Online Editor
May 22, 2014

The Eagle's Eye Senior Goodbye

(Media)

Apr 09, 2014

AISD reaches out on Twitter

(Media)

Apr 09, 2014

Senior receives all-expenses-paid prom, textbooks

(Media)

Mar 28, 2014

Battle of the Bands set to hit the stage

(Story)

Feb 27, 2014

Akins students place at regional science fair

(Story)

Feb 04, 2014
Feb 04, 2014

VALENTINES AT AKINS

(Media)

Dec 13, 2013

Christmas Wish List?!

(Media)

Dec 08, 2013

FIRST SEMESTER EXPERIENCES!

(Media)

Nov 01, 2013

Student Support Services assist flood victims

(Story)

Sep 27, 2013

Akins presents annual "History Makers" event.

(Media)

Sep 12, 2013

Akins "Spirit Week" kicks off September 16

(Story)

Aug 30, 2013

A suspenseful start to a new season

(Story)

Aug 21, 2013

First senior portrait session scheduled for Sept. 9-12 in the gym foyer

(Story)