MOD Pizza offers ability to customize pies with multiple toppings
National chain with indie charm expands to South Austin with new Southpark Meadows spot
Hang on for a minute...we're trying to find some more stories you might like.
MOD Pizza is a national business that was first founded in Seattle Washington, but now has stores all across Austin, including our very own Southpark Meadows.
MOD takes a unique spin on the average pizza restaurant set up. When you walk in you have two primary options to choose from: choose from a list of their suggested combinations or design your own from scratch. Either way customers can choose between more than 30 different toppings to add to their suggested pies or your own creation.
All of this culminates together to create what the MOD pizza website calls "artisan-style pizzas." One of the best parts is that regardless of what you add to the pizza, the only price you pay is for the base size of the pizza. A 6-inch pizza or a "mini MOD" is $4.87. An 11-inch or a "MOD" is $7.87 and finally there is the "Mega MOD" which costs $10.87.
Other than pizza, MOD also offers different types of foods including salads, breadsticks and desserts. The whole MOD dining experience feels more like ordering a sandwich at Thundercloud than your average pizza restaurant. You can actually see the ingredients in front of you and tell the cooks exactly how much of each ingredient you want added before they put it in the oven.
Although it is a national chain, MOD has the charm of a local, indie business very similarly to Austin's own Torchy's Tacos. However, MOD has maintained their quality and — in my opinion — even competes with Austin favorites like Homeslice and VIA 313.
Adding to MODs charm, they include the music they play in their stores in a radio on their website, which all is notably pretty good music. Overall MOD pizza, has overall quality in every aspect of their business. Their food is delicious, the prices are affordable, they give wonderful service, they always have beautiful designed restaurants, (Southpark Meadows especially) all of this culminates together to create a fantastic experience and most importantly, just some really tasty pizza.

About the Writer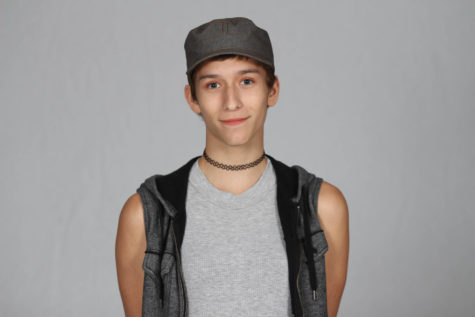 Bee Barto, Editor-in-Chief
Name: Beatrix Barto

Grade: Senior, 12th grade

Academy: New Tech

Year on Staff: Like fourth or something

Title: Editor in Chief

Why they...