RevupATX car club connects students through shared interest in cars
Luis Cerda, Staff Writer
February 15, 2018|184 Views
What is it about cars? Why do people have such a connection these machines? Well for some cars are more than just a machine that takes you from point A to B. It's a living breathing beast waiting to be awoken. Knowing you can put such a passion into a car is what makes these students who they are now.
Maybe when you walk by the parking lot you notice a certain group of cars parked in the same parking spot as always, well if you haven't noticed, they're a group of students with a car club called "RevupATX". These students are Mohammed, Albert, Rodolfo, Josh, and Preston.
Don Luna
These students common interest in cars is what prompted them to form the group. For Mohammed, it was when his brother got his first car. For Albert, it was when he got his first Hot Wheels, and for Preston, it was his dad as he grew up around cars all the time at the drag strip or circle track. And well for others it was just simply being around other car enthusiast or friends.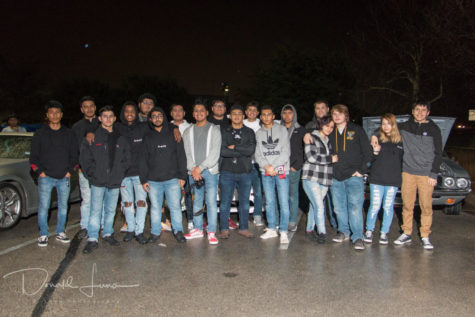 The members were already good friends and they wanted to meet more people just like them. Creating this group allowed them to hang out and talk cars, and perhaps host their car meets or just go to other ones. And if you're wondering how big their club is, they have more than 25 active members currently.
You're also probably wondering how they came up with their name and well their response "We just got some ideas brainstormed and then we thought about cars how it has revving and stuff like that. So rev up and then we're in Austin ATX" pretty self-explanatory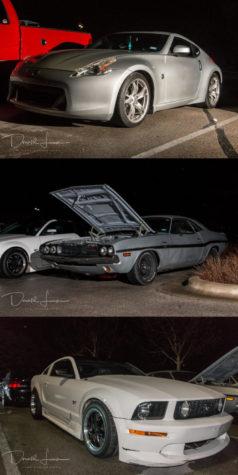 These students drive a variety of cars that all have their special features. Mohammed has a 2009 Nissan 370z, Albert has a 2005 Mustang GT and Preston has a 1970 Dodge Challenger R/T.
They also have a group project car which was a 1993 Mazda Miata. But of course they don't just have any ordinary cars, they've done some modifications to the car such as a cold air intake, headers, rebuilding the big block and essentially anything you could think of.
If you would like to join them here's what you need to know. Have a car, That's pretty much it. If you're interested in joining them just go on Facebook or Instagram and look them up at "RevupATX" and send them a  message and they'll get back with you.