Austin Corps gives students firsthand education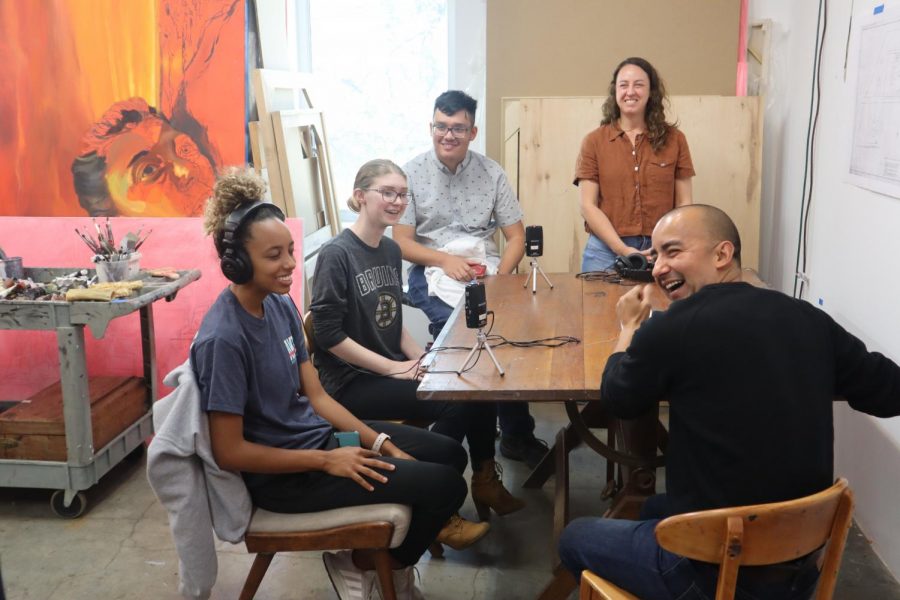 There are courses at Akins that can be interpreted and observed as an experience rather than a class. The Austin Corps program happens to be one of those courses.
Instead of sitting in a class and having a teacher lead students through lessons, Austin Corp takes students on regular field trips (sometimes twice a week) to various spots around Austin to learn how local government works. In the fall semester, the students have the opportunity to visit multiple Austin departments like parks, police stations, and the library.
Social studies teacher Linda O'Neal, who runs the Austin Corps program said that she believes the program is an eye-opening experience for students."I think a lot of people are unaware of all the things that the city does for its people," she said. "And I think a lot of students don't realize that there is a place in this city for everyone, whether you're interested in art, computers, math. There's a place for everyone in the city. In the city, everyone plays a part."
The City of Austin has a workforce of more than 13,500 in more than 40 departments that offer a range of services. The Austin Corps internship program allows Austin ISD students to tour and job shadow at various city offices throughout the school year.
O'Neal said she hopes the tours the students have taken this fall will help students realize some of the job opportunities that exist within the local city government.
"I think that this is an incredible opportunity for students," she said.
"
"I think the City of Austin is a wonderful place to work. I hope that I get more students interested in interning with the City of Austin through this program because there's something for everyone in this program.""
— Linda O'Neal, Austin Corps Teacher
This class helps students who are not sure what they want to do after high school, many City of Austin employees didn't go to college with some making six-figure salaries. Austin Corp is all about the opportunity for students to explore their options after high school. Senior Ciro Diaz said he thinks Austin Corps is a great class for anyone who is unsure about what career they want to pursue after high school.
"It's really informative. It's opened up my eyes set of things that I could possibly do after high school," he said. Another benefit from this program is students get to have the first-hand experience with working with the city, something students can put on any resume. O'Neal said she hopes more students will get involved in local government.
Austin Corps offers lessons in social justice through art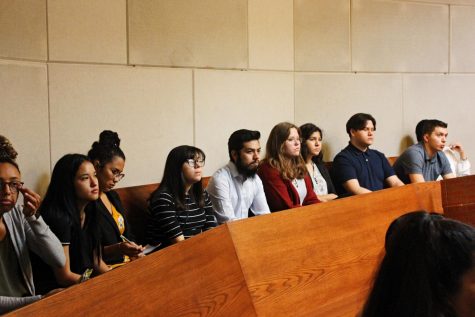 When Austin Corps students are not busy touring city offices and learning about local government, they are working to investigate the relationship between artists and social justice.
Social Studies teacher Linda O'Neal has worked with the Texas Folklife, a non-profit organization for several years and found a way to incorporate art into the Austin Corps program for the first time this year.
Students have been learning about various artist from Austin and beyond. Many of these artists have work showcased all over the city and public places such as City Hall or the Blanton Museum of Art. All of their work has some commentary about America's history with race and equality.
Five Akins students traveled to Houston in early October to meet an artist named Vincent Valdez. He is most well-known for his piece depicting a group of Klu Klux Klan in robes and hoods overlooking a metropolis at night known as "The City." The piece is in the archives in Austin's Blanton Museum of Art.
Senior Elizabeth Glina said she was thrilled to meet such a recognized artist.
"That was really cool because I felt like it was kind of a once in a lifetime opportunity, it's still an experience interviewing somebody who is so well known," she said.
David McClinton is another artist the Austin Corps students met. He discussed various places of his work focused on systemic racism in America.
Austin rapper Lench Martinez visited the Austin Corps class to share how he confronts social justice issues through his music. Lench has made music videos about local issues such as gentrification and race relations relating to Austin's past with racism. Lench also has aspirations of running for Austin mayor in the coming years.
All the artists share a similar version of how they express themselves and their beliefs, their art styles.
About the Contributors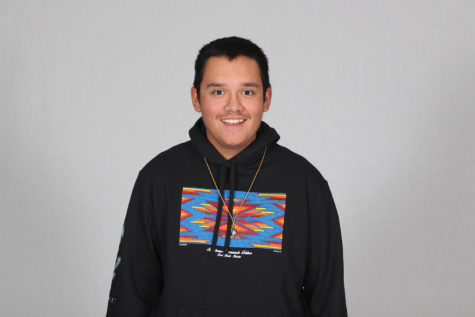 Austin Rutledge, Staff Writer
Name: Austin Rutledge
Grade: 11
Academy: New Tech
Year on Staff: 1st
Title: Staff writer
Why they are on staff: I like to express my opinions about certain issues and Newspaper gives me that opportunity.
Plans after High School: Enlist in the US Air Force and study journalism.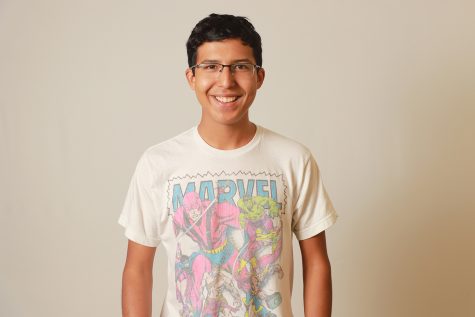 Andrew Martinez, Life & Style Editor
Name: Andrew Martinez

Grade: 12th

Academy: STEM

Year on Staff: 1st year

Title: Life & Style Editor

Why are you on staff? I joined staff to challenge myself with a new experience, as well as having an outlet for my creativity in terms of designing.

What do you do for fun? Play video games and pirate movies

What movie do you recommend that everyone watch? The movie Drive is the literal representation of true art.

Plans for after high school? Go to college and study whatever I decide to