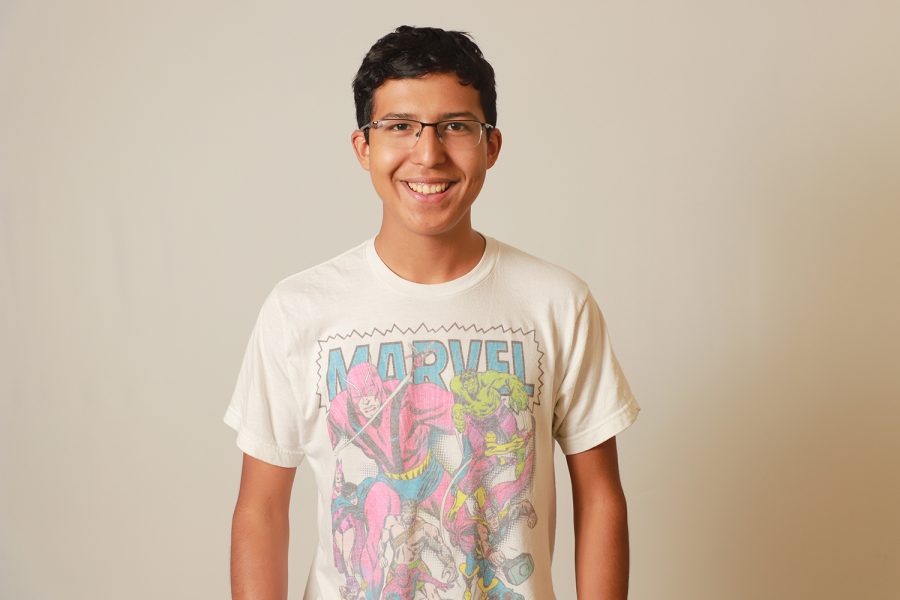 Name: Andrew Martinez
Grade: 12th
Academy: STEM
Year on Staff: 1st year
Title: Life & Style Editor
Why are you on staff? I joined staff to challenge myself with a new experience, as well as having an outlet for my creativity in terms of designing.
What do you do for fun? Play video games and pirate movies
What movie do you recommend that everyone watch? The movie Drive is the literal representation of true art.
Plans for after high school? Go to college and study whatever I decide to
Andrew Martinez, Life & Style Editor
May 07, 2020

Akins senior receives prestigious scholarship

(Story)

Feb 21, 2020

EE Crafts: Lovebugs

(Media)

Feb 04, 2020

Online is the better option than in-class

(Story)

Dec 10, 2019

Austin Corps gives students firsthand education

(Media)

Nov 21, 2019

Tennis team looks to rebound following a slow season

(Story)

Oct 29, 2019

Best and Worst drinks in the Vending Machine

(Story)