Is Prom worth it?
This year, the Class of 2020 is having a problem raising money for Prom.
So far, raising money for prom has been slow so Akins seniors are planning a series of new fundraisers to help pay the estimated $40,000 bill to cover all of the end of year senior activities, including prom.
Prom Rules
Several rules have been made in order to go to prom. Students cannot be assigned to attend the Alternative Learning Center this year. Students must receive credit in 6 out of 8 classes in the Fall 2019 and must pass 6 out of 8 classes for the 4th & 5th six weeks. And students can have no more than five absences per class in the spring.
For seniors check out forms they need completion of FAFSA/ TASFA applications, no unpaid fees for the library, textbooks or AP exams. Students should also have taken all three sections of the TSI test.
This year, Akins High School is pretty serious towards seniors in order to do what it says on the forms.
Akins will be allowing students to bring non-Akins students but they will need to have permission by Associate Principal Manuel Garcia in the main office. Non-Akins students will get a 2020 prom visitor application that will expire on May 6, 2020.
Teacher Stories from Prom
We asked teachers to share a memory of their prom and whether or not students should attend prom. They shared a few surprising stories from the teacher's proms.
Law teacher Armin Salek told the story of the unconventional relationship around his 2009 prom.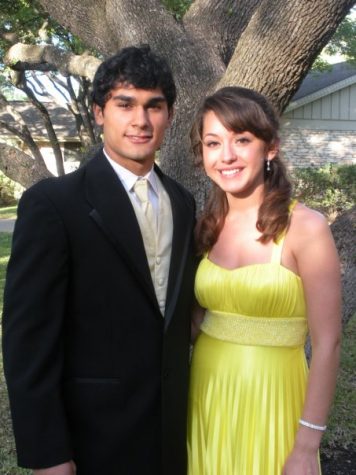 "I was deathly afraid of asking girls out in high school. In an absolute miracle, I mustered up the courage to ask a junior to the senior prom. She said yes and I was absolutely thrilled! I went back to campus and headed to the locker room to get ready for my soccer game (pretty sure we were playing Akins that day). The team asked me who I was going with and I told them I was going with Renee (pseudonym). at's when I found out that my date had a boyfriend. I was confused, so I asked her later that night if it was true. She said it was and that her boyfriend did not mind. He was also a junior and was not eligible for prom. I wasn't a big fan of going to prom with someone in a relationship, but I definitely didn't have the guts to go back on my invitation. We went to prom together and basically separated at the door. I had a great time dancing with all of the folks that came without dates. It wasn't a sitcom worthy prom night, but I'm glad I didn't stay at home and wonder what could have been," Salek said.
Salek was not the only one who had a bit of a wrench in their prom. Spanish teacher Beatriz Valle-Moreno shared her experience at prom.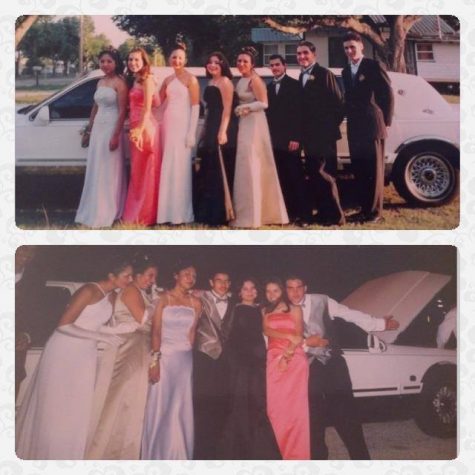 "Attending Prom with my friends was one of the best decisions I made during my senior year. It was my first formal dance, my friends and I rented a limousine, gathered in one of my friend's house and then we all went to a nice restaurant. It was our first limousine ride and we were enjoying it until we were on our way to prom, our limousine broke down. The limousine driver called for another limousine and they sent us an upgraded version.
We got out of the limousine and we were all laughing and making fun of that, which could only have happened to us. We laughed so much and then we took pictures beside our rented broken down limousine beside the highway. When we see each other we still go back to that day, my friends and I will never forget those moments. When we arrived at our prom, we had so much fun. We danced, we laughed, and overall, we enjoyed each other's company during our first formal dance," Valle-Moreno said.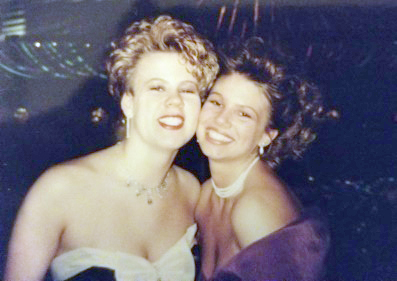 Psychology teacher Katie Delmore didn't share any catastrophe but she shared the reason why her prom experience may be different than many others.
"I went to prom 4 times because my high school was so small that everyone in 9th-12th grade could go. I don't think you need to spend a lot of money to have fun at prom. The first year I went, my mom sewed my dress and my best friend found hers on clearance for $19. We didn't get limos and we did our own hair and makeup. To me, the best part about prom was seeing everyone transformed from their everyday selves into something fancy for one night. It's still my favorite part about prom as a teacher," Delmore said.
Prom is often something seniors ponder for a long while, many deciding at the beginning of the year that they won't attend often times saying it's lame or too expensive, or without someone to go with.
Valle-Moreno argues that prom is worth all the hassle. "For me, Prom was definitely worth it! And it is worth it if you go with the people that make you happy and you enjoy their company and of course, they enjoy yours," she said.
Leave a Comment
Donate to The Eagle's Eye
Your donation will support the student journalists of Akins High School. Your contribution will allow us to purchase equipment and cover our annual website hosting costs.
About the Contributor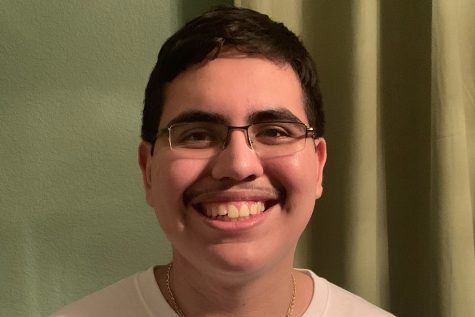 Gregory Roque, Staff Writer
Name:
Gregory Roque
Grade:
12th
Academy:
New Tech
Year on Staff:
3rd Year
Title:
 Staff Writer
Why do you enjoy being on staff?
Because writing a story that caught my interest could be hard work but hoping people enjoy the story I wrote
What do you do for fun?
I enjoy playing video games, working out, and drawing characters from video games and cartoons
What new hobbies, activities do since quarantining because of COVID?
I've been playing the guitar.