The difference between isolation, social distancing and quarantine
Social distancing, isolation, and quarantine. We seem to be using these terms all of the time now. But what do they really mean?
As the world is experiencing a pandemic crisis because of COVID-19 the fear in people all around has risen and now we are all encouraged to stay home and away from others.
Some call this social distancing, some call it quarantine, and others call it isolation. Individuals are currently practicing all of these things, but everyone is in different situations so therefore some may be practicing social isolation while others are using social distancing.
So let´s clear up the confusion and see what really is the difference between these three things.
Isolation is defined as being completely away from other people. You are alone and aren't making any physical contact with friends, family, or anyone in general. People who are isolating right now are people that have been affected by COVID-19 and are preventing the chance of spreading it to others. They are staying away from people while they try to recover from the virus.
The term ¨quarantine¨ also has a very similar meaning to isolation. Except for the people who are in the quarantine may have been exposed to COVID-19 but might not actually have the virus. These people are staying away from others because of the possibility that they might have the virus and don't want to possibly spread it.
Meanwhile, social distancing is a strategy that public health experts are recommending to our society as a means to slow down the spread of the virus. Government officials have headed this recommendation and have issued orders to shut down certain events, businesses and even schools that typically bring people together in close proximity. Because the coronavirus is a respiratory virus that is transmitted through coughing and sneezing, public health experts recommend keeping a distance of at least 6 feet away from other people for your own safety and theirs.
Most people are practicing social distancing. For example, people working from home whether that be on schoolwork or actual job work are social distancing right now.
The encouragement of social distancing is what caused schools, stores, and other places have been shut down until further notice.
Practicing both social distancing and social isolation is great at a time like this and can prepare us for future pandemics or times where we may need to social distance or isolate ourselves.
However, some people are pushing the concept of isolation on others. For example, on social media, you may see big artists, celebrities, or influencers encouraging their fans which are encouraging others to stay home.
Although you may still see people going out, notice how they may be distant from others and seem to only be going out when they really need to. These are also practicing social distancing, which becomes easier when people stay home and avoid contact with other people.
Social distancing is a way to stay safe from catching COVID-19 but most believe that isolating yourself is the number one safest way to prevent yourself from getting sick.
A lot of kids and teenagers are isolating themselves right now unless they have jobs. However, there are teens and young adults who have jobs that require them to go out of their houses. And most people still have to go out and shop for essential things they need like food.
It is important to know what each of these terms means so we can keep each other properly educated on what we are really doing during this time. But no matter if you're social distancing, isolating yourself, or are in quarantine\; it is important to make sure that you're safe and are avoiding contact with others.
Depending on your situation, keep practicing these things and remember that you aren´t alone. Everyone is practicing one of these three terms right now to keep each other safe.
Leave a Comment
Donate to The Eagle's Eye
Your donation will support the student journalists of Akins High School. Your contribution will allow us to purchase equipment and cover our annual website hosting costs.
About the Contributor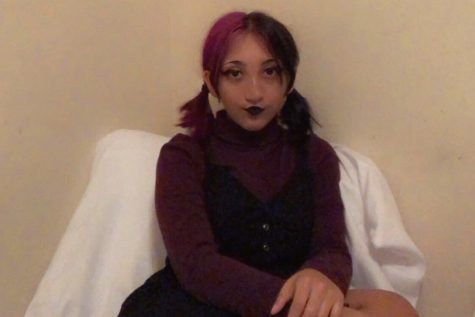 Anneliese Olivo, Entertainment Editor
Name: Anneliese Olivo (Anna)

Grade: 12th

Academy: New Tech

Number of Years on Staff: 3

Title: Entertainment Editor

Why do you enjoy being on staff? I enjoy being on staff because of the people that I am surrounded by. They make me open up more and keep me motivated to work on the school newspaper.

What do you do for fun? I watch movies, design my own clothes, and listen to music.

What new hobbies, activities do since quarantining because of COVID? I have picked up skateboarding; I mostly just cruise but am trying to learn a few tricks. I have also picked up designing my own clothes into items that fit my lifestyle and fashion taste.

Hopes & Dreams? I hope to attend college after I graduate to study journalism and become some type of journalist.