Ceramics students create with sand rather than clays
After eight long hours spent on the beach, Akins ceramic students sat back and examined their hard work.
The sculptures they created weren't made out of clay like the ones at school. Instead, what was once only a pile of sand sat a carefully crafted UFO and four extra terrestrial figures.
"We were handpicked by our teacher, Mr. Cannon because of our skill, ambition and leadership," junior Daniel Sierra said. "Knowing that he thought I had what it takes to be in a competition really meant a lot."
Eric Cannon, an art teacher for 7 years said he had never been in a competition like this before. Cannon's friend, who is an amateur sand sculptor, helped set up Akins involvement in the contest.
"Initially, I wanted to invite the whole class," Cannon said.
Cannon plans on competing next year, taking more teams, and possibly have more of a chance at winning the competition.
"We competed against nine other groups and next year I want to have more groups for Akins," Cannon said.
None of the students had been to Port Aransas, so they didn't know what to expect.
"When I was chosen to compete I honestly doubted myself the whole time," junior Araceli Rivera said. "I kept wondering why Mr. Cannon chose me because I didn't really think I had the skill, but after a while I calmed down and just had fun and we ended up getting 2nd place."
The students used the  different techniques that they learned from clay sculpting.
"It's important to remember that water is your best friend," junior Madison Round said. "There's also such a thing as too little and too much of it."
The group chose to build a UFO and alien figures because they wanted their audience to admire something they usually wouldn't see.
"It was pretty intense," Round said. "The pressure was on, and we kept checking our time to make sure and looking at our competition to see what they were doing. But it was still really fun."
About the Writer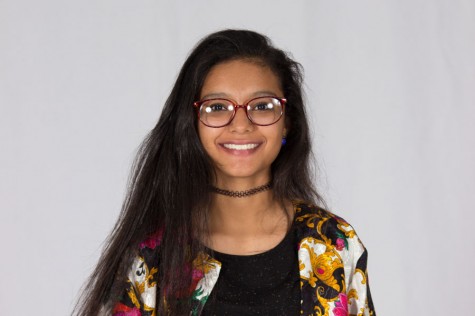 Sarah Luna, Student Life Editor
Grade:12
Academy: Social Services
Year on Staff: 2
Why they are on staff? I Luv Newspaper + All That Jazz. Plus, I Want To Have Experience For The Major Newspaper World If That Ever Happens
What do you do for fun? I Like Making Music, Making Peanut Butter Cookies + Watching Daria
Plans for after high school? Who Knows
Hidden Talent: I'm Not Good At Anything