AISD bond approved, gives funding across district
Hang on for a minute...we're trying to find some more stories you might like.
On Nov. 7, Austin voters approved a $1.05 billion bond issue proposal that will benefit schools across the school district, including Akins which is designated to receive $13 million worth of improvements.
The bond proposal received wide support with 72 percent in favor. Some of the improvements at Akins include additional gym space and repaired bleachers, improved security system, better WiFi, and air conditioning and roof work.
Physical Education Coach Steve Riojas said he is glad to find out the bond passed. "I do feel that the gyms are in need of repairs," he said. "The school is going on 18 years and things that get used everyday are in need of repair or replacement."
Some opponents of the bond said they believed that the bond money would not be distributed equally among all of the Austin ISD schools. However, district officials, including Akins Principal Brandi Hosack, said the projects they have designated for the bond proposal were evaluated as a priority using a "worst goes first" analysis.
"The district has said how they are going to spend it … so there should be some comfort in knowing that the dollars can't just be spent any certain way, they must be spent as they were allotted," she said.
Social Services Academy Coordinator Misty Lindsey said she thinks that bond will benefit students.
"Even though Akins has some major issues that we would love resolved, we are so much more fortunate than some other campuses, and the bottom line is that this is about the students of AISD – not the district itself. We as a community need to do right by our young people," she said.
An earlier version of this story incorrectly stated that the bond included funding to replace portables classrooms at Akins. That was incorrect and The Eagle's Eye regrets the error.

About the Writer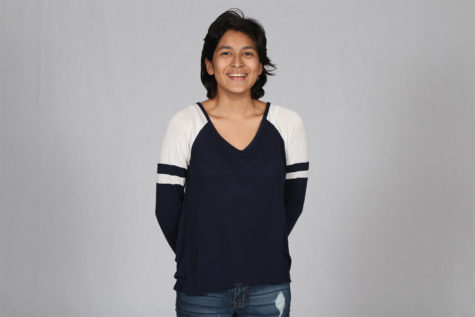 Jennifer Espinoza, Opinions Editor
Name: Jennifer Espinoza
Grade: 12th
Academy: New Tech
Year on Staff: 3rd
Title: Opinions editor
Why they are on staff?: I enjoy learning new things
What...