Many asking questions following Akins lockdown
Primary source of updates is official information provided by AISD
Hang on for a minute...we're trying to find some more stories you might like.
The first announcement for a reverse evacuation came on over the intercom around 9:30 a.m.
A reverse evacuation means that nobody was allowed to leave their classrooms. Teachers were told to lock their doors and remain on standby.
Soon after, another announcement was made by Principal Brandi Hosack, everyone was told to remain calm and go into full lockdown.
What then followed were many questions and very few answers. As students followed procedures, they contacted each other to try and piece together what was going on.
It took almost 30 minutes for the public and students to get an update from the Austin ISD Twitter account. The message said the "school is currently in lockdown as AISDPD & APD search for a suspicious person."
This message is to let the @AkinsAISD community know the school is currently in lockdown as AISDPD & APD search for a suspicious person. We will continue to update here & ask all to stay clear of the area. @AISDPoliceChief

— Austin ISD (@AustinISD) February 22, 2018
After the tweet went out, there was talk among students via instant messages and SnapChat of whether the person was on campus or not. Later there was word via social media that police officers were searching for a bag with weapons inside. Nobody was entirely sure what the case was.
The next official tweet sent out from Austin ISD said that the suspicious person had been located off campus.
The suspected suspicious person @AkinsAISD has been located off campus. Students and staff are safe and there are no reports of any injuries. The lock down is being lifted.

— Austin ISD (@AustinISD) February 22, 2018
Soon after, things began to calm down. The lockdown had not been officially lifted, and parents were trying to pick up their kids.
Parents were told via Twitter that they had to go to the north side of the school and show their ID so that they could take their children. Soon after the location changed to the main entrance at the front of the school.
At 1:31 p.m. an email was sent saying that the lockdown was officially lifted. About 8 minutes later a phone call with the same information followed.
Initially, administrators tried to set an abbreviated afternoon class schedule, but then later scrapped that plan.
Austin ISD Communications office's email said around 1:40 p.m. that the school was "… currently in the process of a controlled release to parents and guardians who are on campus and reunifying with their students."
Students have been told that eventually they will be sent to the cafeteria until their parent picks them up or their bus arrives at the end of the day.
However, things soon changed again. At 2:20 p.m. it was announced that students would be sent to their seventh period class at 2:30 p.m.
Check back for more updates throughout the day.
---
Letter to Akins Community from Principal Brandi Hosack
Feb. 22, 2018
Dear Akins High School Families,
Today we had an incident on campus that caused us to place the school on lockdown for about three and a half hours. All our students and staff are safe.
The incident began this morning when a former student got on an AISD bus and made threatening statements toward our campus.
When the bus arrived at our school, the student left the bus and again made threats that were overheard by several students. He also showed a few students what appeared to be ammunition, and then left our campus.
A student quickly reported the threats to Akins administration, and our campus police immediately responded. Additionally, we worked with the Austin Police Department, who located and arrested the suspect off campus.
At about noon, our campus began reunification with parents and guardians, and shortly thereafter the lockdown was lifted. Students who remained on campus followed a revised afternoon schedule.
As principal of this campus, we are always going to operate on the side of caution here at Akins. We take every threat seriously.
I am thankful to the student who alerted us to the threat, and for our amazing teachers and staff for their flexibility today.
This evening we will have a 6:30 p.m. meeting for families in the Akins High School auditorium. We welcome all families to join us tonight.
As an added precaution, there will be additional Austin ISD police officers on campus tomorrow, and extra counseling staff will be available to all students and staff. Working together, we can all make sure our campus is the safest it can be. As always, thank you for your support of Akins High School.
Sincerely,
Principal Brandi Hosack
Akins High School
---
Friday Update
Few students attended classes at Akins on Friday, a day after a former student made threats to "blow and/or shoot up" the school, according to an affidavit reported by the Austin American-Statesman.
Former Akins student Ariel Alex Ramirez Navarro was taken to Travis County Jail and charged with making a terroristic threat, a third-degree felony punishable by up to 10 years in prison and a fine of up to $10,000. According to a KXAN article, his bail was set at $15,000 and he bonded out.
On Friday classes went on as normal but the attendance was lower than 50 percent in most classes with many students staying home.
Many teachers allowed students to share their feelings about the lockdown in classroom circle sessions throughout the day on Friday.
Some students filled out a survey by The Eagle's Eye that allowed students to share their experiences.
Junior Sophia Garcia wrote on the form that she and another student started panicking in the middle of the lockdown.
"We were all scared and I and another girl started having an anxiety attack," she wrote.
Many students who contributed to The Eagle's Eye survey appreciated how the school administration and faculty took action to keep students safe.
Freshman Kacey Wasson said she thinks the school staff did everything they could to protect the students.
"I know a lot of parents were upset that they didn't hear about it till later, but I don't think they understand that our staff has to make sure we're okay and under control before they can take the time to send out messages," she wrote. "They put us under full lockdown very quickly and smoothy, and I overall think they did their best."
Senior Ashley Hogans said the staff did a good job of keeping students calm. She also said she was grateful to the student who reported to the administration the threats that Ramirez Navarro was making toward the school.
"I'm honestly grateful for the kid who told authorities about the threat against our school. I couldn't be happier with what they did," she wrote.
---
Share your story with The Eagle's Eye

About the Contributors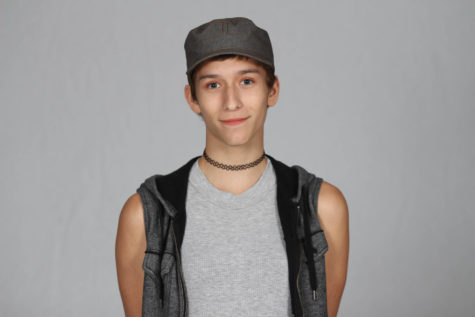 Bee Barto, Editor-in-Chief
Name: Beatrix Barto

Grade: Senior, 12th grade

Academy: New Tech

Year on Staff: Like fourth or something

Title: Editor in Chief

Why they...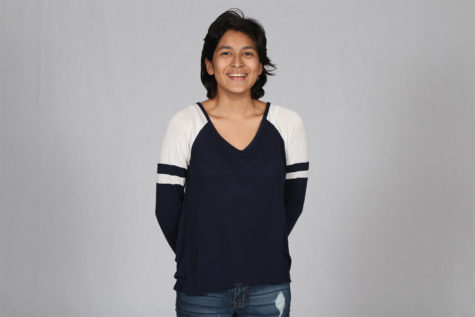 Jennifer Espinoza, Opinions Editor
Name: Jennifer Espinoza
Grade: 12th
Academy: New Tech
Year on Staff: 3rd
Title: Opinions editor
Why they are on staff?: I enjoy learning new things
What...