Student organization addresses discrimination problems at school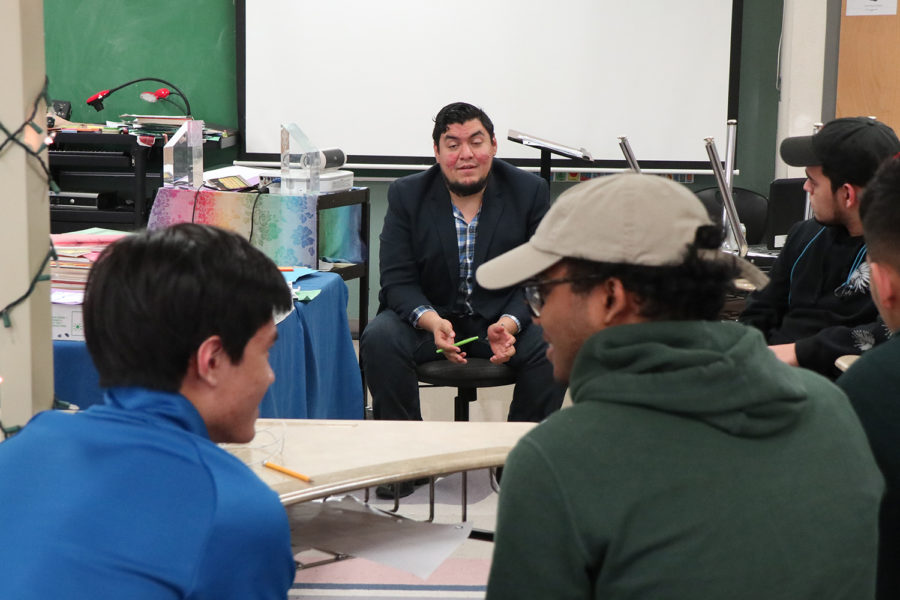 Whether it comes in the form of neo-nazis marching in Charlottesville or talk of deporting thousands of immigrants out of the United States, Akins students are increasingly aware of the polarized times we are living in.
To address concerns about discrimination and an inability of people from different backgrounds to get along, there is a new group meeting every Tuesday after school in room 211 to discuss these issues and attempt to make a difference.
"The No Place For Hate Student Coalition is a group of students who are tasked with figuring out ways to think about and talk about issues of discrimination, hate, racism, all of the things that are currently plaguing us," said Jesus Valles-Morales, speech teacher and sponsor of the club Jesus Valles-Morales.
The group works on campus to address these issues in ways visible to students. Last year, they made a video about stereotypes. In it, students, teachers and administrators speak on stereotypes that apply to some aspect of their identity. Junior Chan Mondole said that the project was his favorite that they'd done. "It really opened our eyes to the stereotypes that happen at this school," Mondole said.
This year, the coalition has set up an Instagram in which they post Humans of New York-inspired photos of students and teachers with short quotes from them underneath it. The Instagram's handle is @akinsnoplaceforhate. "We post people's stories and views on the world," junior Raul Noriega said.
The No Place For Hate Student Coalition has other projects in the works for the year. They want to hold self defense courses for students on campus who might be attacked based on their sexual orientation, race or class.
These classes would start in March. "When it comes time to face our problems, it doesn't always go the way it should," junior Thien Doan said. "We don't encourage violence, but when the time comes we want people to know how to defend themselves."
Another project the group hopes to work on is an art installation called "A Gallery of Incendiary Names," inspired by a similar piece at California State University Long Beach. It would consist of a series of flat pillars painted black, with a slur painted in white lettering on it. The slur would be censored, and when the censor is pulled back, the full word would be revealed.
When the full word is revealed, it can be pulled back once more to reveal the story and photo of an individual that has been affected by the slur. "When we think about the word, we usually think 'oh, it's just a word,'" Valles said. "But what happens when you connect that word to the story of someone like Matthew Shepard who was murdered and that was the very word that was hurled at him?"
Last year, Holocaust survivor Max Glauben spoke about his experiences at the Jack S. Blanton Museum of Art. Because of the quality of the Akins chapter's No Place for Hate application, No Place for Hate Regional Board asked them to introduce Glauben.
Mondole and junior Timothy Maraj gave a speech before he spoke about the work the No Place for Hate Student Coalition has done and Glauben's life. "It was inspiring to listen to the firsthand story of a guy who had been through a terrible time but he's using that terrible experience to help people understand," Mondole said. The No Place for Hate Student Coalition is currently accepting new members.
To join, attend one of their Tuesday afternoon meetings. "Anyone can walk onto the group," Valles said. "We're trying to grow the group and make sure that students know about it. We want to get the kind of students that are interested in thinking about these issues and challenging our current political climate."