Principal announces departure from Akins
Hosack takes principal job in Forney ISD east of Dallas, close to family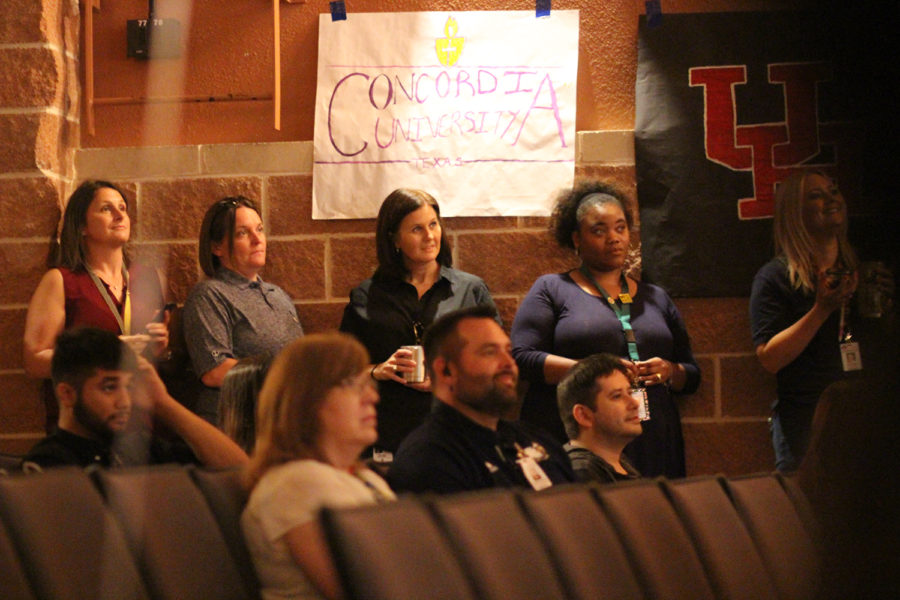 Principal Brandi Hosack surprised the campus in late April when she announced her departure from Akins after the end of the school year.
Hosack has worked at Akins for 14 years, beginning as a student teacher. She said she is leaving to become the principal of North Forney High School to be closer to family.
She was a teacher and coach, an assistant principal and an academy director before becoming principal.
She said that because of this, it feels as if the Akins community has raised her and helped to shape her career.
"The Akins campus has been the biggest transformational experience I've ever had," Hosack said. "I've got memories from each part of that that really stick with me, and there have been people that have been along the ride for the entire time."
Social Services Academy coordinator Misty Lindsey said that she met Hosack when she began as a student teacher. At the time, Lindsey was a second year teacher. She said that they quickly became friends and that they've been close their entire careers at Akins.
"I think that one of the things that people don't know about her is how funny she is," Lindsey said. "It's one of the things that made us fast friends and sustains our friendship. This is a really hard job and it's nice to have somebody who can laugh and joke around."
Junior Ernest Kemawor-Borges said that he will miss Hosack. He said he is sad that Hosack will not see him graduate next year. He tries his best to be kind to her because he knows that her job is difficult and stressful, he said. "When I see her, I try to give her some love and appreciation," he said.
Freshman Andrea Burguette said that she is upset that Hosack is leaving. She said that she appreciated that Hosack is caring and firm.
"When the lockdown happened, she handled it really well and made me feel very safe and I appreciate that," Burguette said. "I hope that our next principal is a lot like Ms. Hosack."
It is uncommon for an individual who began as a student teacher on a campus to become principal. Lindsey said that she liked watching Hosack's career grow on campus and that she will miss having a principal with that connection to the campus.
"I think that her love for Akins is obvious," Lindsey said. "I think that she always does what's best for kids." Hosack said that she would like the Akins campus to know that she is grateful for the time she has spent here. She said that she learned a lot from her 14 years on campus and that she would like to thank the Akins community for that.
"I owe my entire career to this place and to the people in it — adults and students," Hosack said. "I wouldn't be who or where I am without Akins High School and the people that make up this place.