Interview with an alumni: Finding your path forward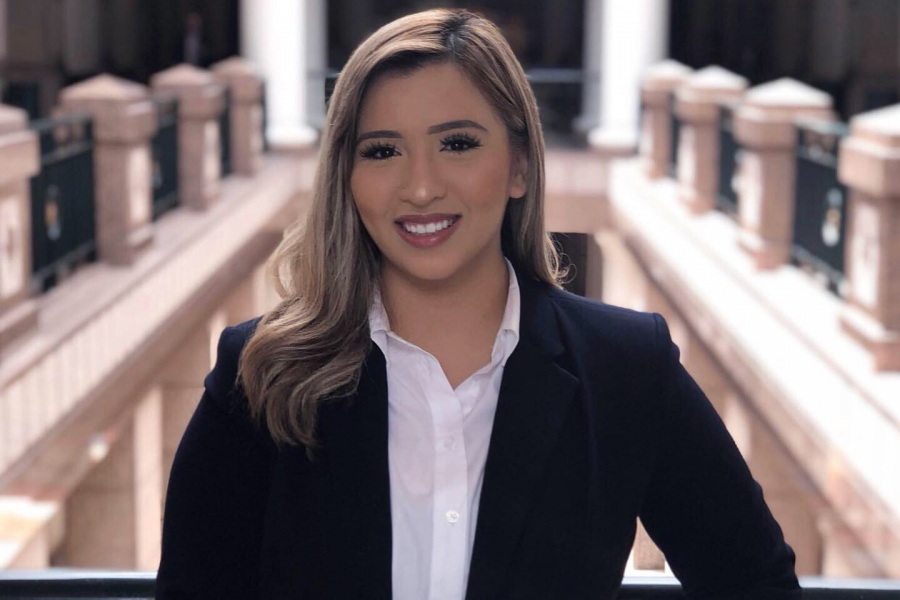 Stephanie Zuniga graduated from Akins in 2015. She is currently attending the University of Texas at San Antonio had previously attended Austin Community College for 2 years. The Eagle's Eye asked him about life after high school.
After high school, what were your plans?
After high school, I decided to attend ACC and just do my general courses because I didn't have an idea of what I wanted to do or where I wanted to go yet, I was undecided. During my senior year at Akins HS, I completed the 911 ECOM internship and received my emergency telecommunicator certification.
I went to ACC for a year and realized my certification was going to expire soon and at the same time saw a posting for an intern EMS cadet position with Austin-Travis County EMS and decided to apply. I was asked to come interview shortly after and continued to make it through the rounds of interviews, tests, psychological assessments, and background checks to then being hired along with 7 others out of 150 applicants to be in the first EMS intern cadet program. It was my first big job and I had just turned 18 years old so I did a lot of growing up quickly throughout the course of my internship. I graduated from the academy and became an EMT Medic for ATCEMS and began taking 911 calls and riding on the trucks responding to emergency calls. It was truly an eye-opening experience on who I had become and what I was exposed to.
This job set me up for success in so many different ways. I learned and adapted techniques, lessons, and tactics that will forever influence everything I do. The setup of academies and internships at Akins gives you a good sense of what is waiting for you once you leave high school. Everything is coordinated and tailored to the academy of your choosing, almost like choosing a major, so in a way, it gives you a glimpse of what you're into and what you're not ahead of time and I think students should use that to their advantage to better help them once they reach college.
"
This job set me up for success in so many different ways. I learned and adapted techniques, lessons, and tactics that will forever influence everything I do."
— Stephanie Zuniga
Where did you see yourself in 5 years from now when you were in high school?
I honestly can't remember since it's actually been five years now. I knew I was going to get someplace and I had my internship from Akins that I will forever appreciate because that's where my journey after high school began. Without that class, without Mrs. Williamson who taught that course, I wouldn't have taken that chance. We have the tools at our disposal but we have to put them to work. I let an outside factor (such as time) push me to look for opportunities to be an EMT when I should've been pushing myself. I remember reaching out to past teachers on advice about whether I should take on the opportunity or not and it showed me I had so many resources and people on my team. Now, I am constantly looking for opportunities and am first in line. No self-doubt.
Are you proud of your decisions?
I am extremely proud of my decisions. I am currently working for a Texas State Representative as a legislative aide and worked to help pass bills during the 86th Texas Legislative Session. I was a MALC (Mexican-American Legislative Caucus) fellow and had the amazing opportunities to meet many elected officials, organizations, etc, I worked for common Cause Texas, a non-profit, non-partisan organization and launched a voting rights campaign (LetTexasVote.org), and volunteered for Beto O'Rourke on his senate and presidential campaign (and I got to meet him which was awesome). All this happened for me because I took the chance to apply to become an EMT and was able to work with the community, respond to emergency calls all over Austin and Travis County, meet various constituents and experience and help better their lives. That entire experience is what led me to go into politics. As a young Latina, who went to public school, who is a first-gen student, I learned through my experiences at Akins and through the 911 ECOM internship that we are underserved in many ways such as healthcare, education, representation, and in the workforce. All these experiences have brought me here now.
What advice do you have for students who want to go to college?
I recommend going to college. It's a whole other world. Attending ACC showed me a side to learning that made me excited to learn and explore. You're given a whole different level of freedom and exposed to a completely different atmosphere. If you're not sure what you want to do yet or what major you're interested in that's completely fine! Do not let those factors pull you away from education. Your education, your knowledge is something that can never be taken from you.
"
Take every chance and don't let a setback SET YOU BACK."
— Stephanie Zuniga
Take every chance and don't let a setback SET YOU BACK. It happens. You are not the only college student who feels like you don't have it together. The sooner you realize that the less stressful it is. I have met so many new friends, found my calling, and have networked my way up just by going to college. These connections can last a lifetime and continue to get you further and further.
About the Writer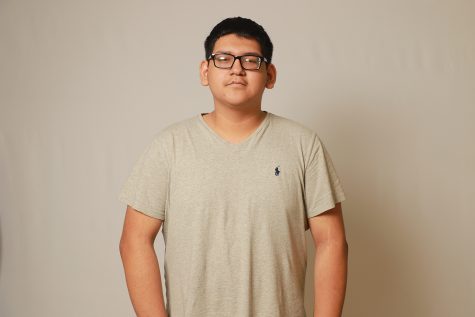 Hanniel Cruz, Staff Writer
Name:
Hanniel Cruz
Grade:
12
Academy:
New Tech
Year on Staff:
1
Title:
Staff writer
Why they are on staff?
I want to learn new things.
What do you do for fun?
Chill at home.
Plans for after high school?
Go to college.