Akins students pick up 24 individual awards, Tops in Texas honor for sports writing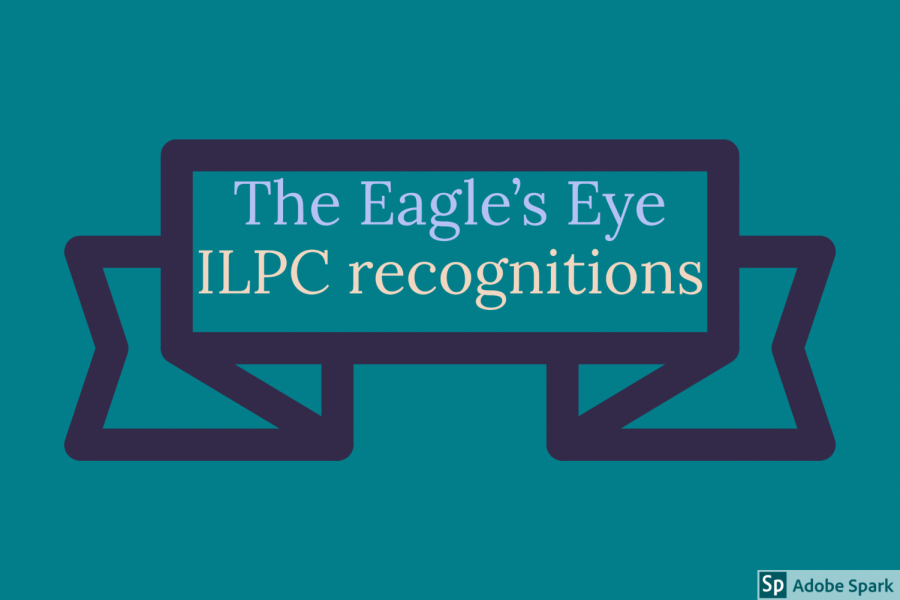 Student journalists from Akins High School picked up 24 individual awards on Saturday from the Interscholastic Press League Conference (ILPC) during a virtual awards ceremony. 
ILPC is the state's press association for student journalists, and it recognizes the top student journalists from across the state in a program called Tops in Texas. Eagle's Eye sports editor Diego Gutierrez picked up a Tops in Texas award for his sports column about the inequities in funding for high school athletics in Texas.
The Eagle's Eye print edition was one of six newspapers from across Texas that picked up a Bronze Star award in recognition of its overall quality. 
David Doerr, the faculty adviser of The Eagle's Eye, was also recognized as an Edith Fox King award recipient. The award is given to journalism advisers who have made significant contributions to scholastic journalism in Texas. 
See the list below to review the list of individual award recipients from Akins:
1st Place — Sports News Story — Mylo Bissell
1st Place — Sports Column — Diego Gutierrez
1st Place — Student Art — Ash Catalan
1st Place — Entertainment Page Design — Anneliese Olivo
1st Place — News Page/Spread Design — Dee Carreon
1st Place — Sports Feature Photo — Diego Gutierrez
1st Place — Editorial Writing — Mylo Bissell (Online)
2nd Place — Sports Column — Diego Gutierrez
2nd Place — Infographic/Sidebar — Dee Carreon
2nd Place — Feature Page/Spread Design — Andrew Martinez
2nd Place — General News Photo — Angela Glass
2nd Place — Entertainment Photo — Dustin Prestridge
2nd Place — Sports Action Photo — Luke Becerra
3rd Place — Photo Story — Amora Arriaga
3rd Place — General News Photo — Bethany Bissell 
Honorable Mention (HM) — News Writing — Mylo Bissell
HM — Feature Writing — Dee Carreon
HM — Feature Writing — Dee Carreon
HM — Entertainment Review — Anneliese Olivo
HM — Entertainment Feature — Natalia Estrada
HM — Personal Opinion Column — Austin Rutledge
HM — Infographic/Sidebar — Dee Carreon
HM — Cartoon — Ash Catalan
HM — News Page/Spread Design — Dee Carreon