Akins senior receives prestigious scholarship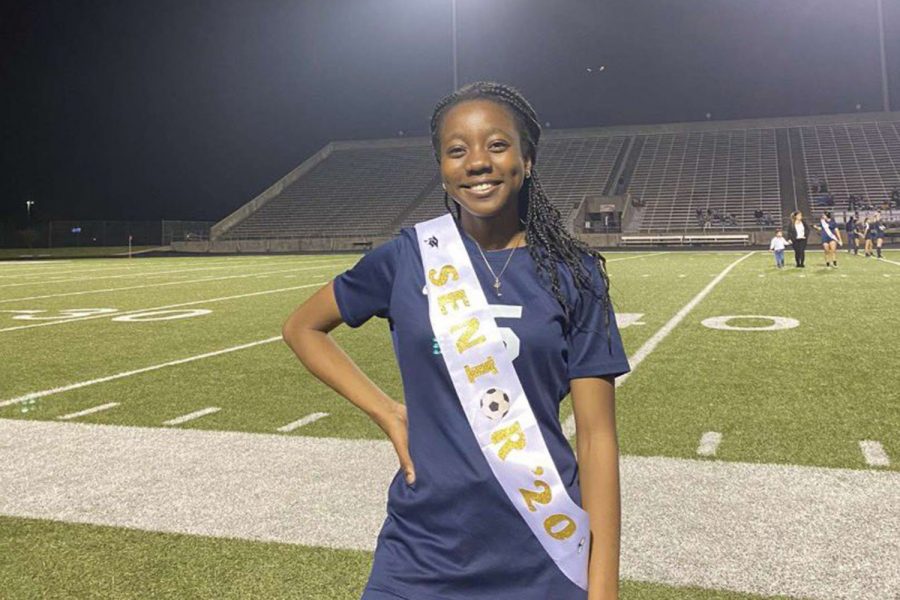 After countless hours of hard work, senior Uchechi Asika has earned the Gates Millenium Scholarship.
Only 300 people of color receive the scholarship, which pays for the chosen student's college education all the way up to a doctorate degree. The purpose of the scholarship is to give support and resources to minority students to help them achieve their highest academic potential. Only students with outstanding academic performance receive the scholarship.
Asika said earning the scholarship required her to put in a lot of sleepless nights.
"Some nights I would go to sleep at like, 1 a.m. I don't recommend doing that," Asika said. "But it was a lot of work. I wrote probably around 30 essays in total on my college application, just in general with scholarships. It was a lot of hard work, but I would say that it was worth it in the end."
Asika said she plans to put the scholarship to good use. She plans to study nursing with a minor in Spanish or Molecular Biology. After that, she'll either try to be a nurse anesthetist or go into medical school to become a physician.
For now, though she plans to go to the University of Pennsylvania.
"The University of Pennsylvania has the best nursing school in the whole U.S.," she said. "So it was naturally of interest. Plus they had really really great financial aid. I also got into the honors program. So it was so those (factors) that also kind of made me want to go there more."
"
I wrote probably around 30 essays in total on my college application, just in general with scholarships. It was a lot of hard work, but I would say that it was worth it in the end."
— Uchechi Asika
Asika said she had to change her schedule to apply for the scholarship
"Sometimes I would go to sleep at 12 and wake up at 3, work on (the scholarship) and then go to school," she said.
Not only did she spend most of her time writing essays, but she also took part in many extracurricular activities. Asika is involved with her church every Sunday. She is part of a group that delivers meals to the homeless shelter downtown. She's the president of the Literacy Center at Akins. She's an officer in Health Occupations Students of America (HOSA), an organization for students interested in the medical field. She also played for the girls varsity soccer team.
Asika credits these extracurricular activities for getting her interested in the health field.
"It was kind of an eye-opener for me just because it was kind of like it's just empowering when you see that you can do something to make someone else's day better," she said.
Asika said Sarah Simmons, Akins' former college and career adviser, played a major role in her accomplishment.
"Although she's not at Akins, she's definitely the reason why I applied for this scholarship. She was the first person that even showed it to me. So she was really like my backbone throughout this whole scholarship process and just this whole school process. She's always there, kind of motivating me to do a lot."
Asika said she is motivated by the desire to achieve something big.
"I don't just want to be here just to be here. I want to do something that's bigger than I am," she said. "I have goals for the future. And just like setting goals, and just watching me hit them and even if I don't, it's OK. It's just motivating. Just like being able to see what I've accomplished."
Asika said she is also motivated by a dream of giving back to her community.
"I don't know how yet, but it's gonna happen. That's one of my biggest goals. Apart from that, I just want to achieve the highest level of education that I can achieve. And, I'd say just do as much as I can with what I'm given and even go above that."
About the Writer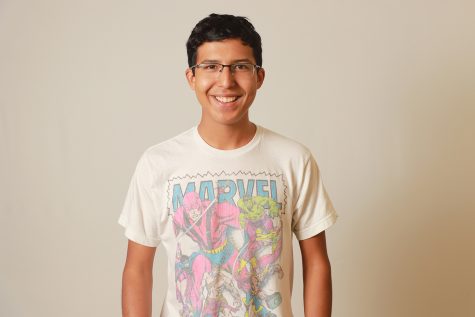 Andrew Martinez, Life & Style Editor
Name: Andrew Martinez

Grade: 12th

Academy: STEM

Year on Staff: 1st year

Title: Life & Style Editor

Why are you on staff? I joined staff...