Truth be Told: Student marches on Rome
Scorching sun on your skin. Blazing hot asphalt under your feet. Sweat running down your forehead and burning your eyes. Muscles aching. Feet throbbing, Lungs heaving. Mind exhausted.
These are all just a few things that we in marching band go through for an activity that we love.
That love and dedication was insulted on Jan. 15, when a sportscaster named Jim Rome tweeted out the now infamous words: "Is there anyone not in marching band who thinks those dorks running around with their instruments are cool?"
This comment sparked a wildfire of condemnation from marching band "dorks" all over the world.
"
I respect people's opinion on marching band not being a sport; however, I very strongly disagree."
— Amanda Livingston, Opinions Editor
Marching band is a rigorous activity in which we push our bodies to the limit for three months to achieve something amazing. It's something that band members and fans love. So when somebody attacks something you care about and degrades it, your natural instinct is to defend it. I respect people's opinion on marching band not being a sport; however, I very strongly disagree.
Every weekday from late July to October, millions of high school and college students across the country suit up in tennis shoes, athletic shorts, and white T-shirts to brace the heat. Marching on asphalt is a tasking job, especially when the parking lot feels like lava after baking in a sun for a few hours.
Then try adding marching on a hard flat surface for 6 hours a day, causing shin splints and sore legs from trying to keep the correct posture. And don't forget having sore arms from holding up an instrument the whole time.
We may not run around with a ball trying to reach the end of the field, kick it into a net, or toss it into a basket hanging from the ceiling. However, that doesn't mean we don't work nearly as hard as other athletes.
If you don't think so, try it out for yourself. The first day of summer band is July 29, 8 a.m. sharp.
Good luck.
About the Contributors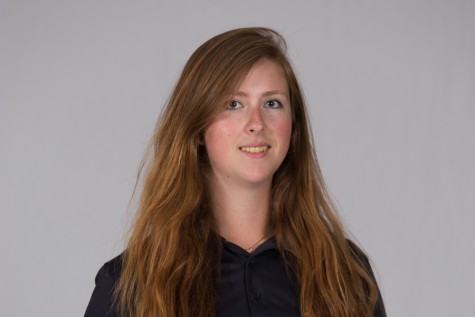 Amanda Livingston, Editor in Chief
Grade: 12th
Academy: New Tech
Year on Staff: 3 years
Why they are on staff: I joined the staff of the Eagle Eye two years ago originally because I wanted to take photos for the newspaper. However over time I wrote more than photographed and my reasons changed. I developed an interest in the journalism field after guest news anchors came and talked to our class, and now it's something I'm looking at doing as a career.
What do you do for fun: I like to watch roller derby and roller skate, and go to live concerts. Other than that I generally am I very calm person in regards to what I like to do. Just simply driving around with my friends or sitting around watching a movie and playing board games is just fine with me.
Plans for after high school: After high school I plan on attending college, hopefully at either the University of Texas or Texas State. I am planning on either majoring in photojournalism and minoring in music, or double majoring in photography and journalism separately and minoring in music. I know after college is done I want to do something involving photography because it's a passion of mine.
Twitter handle: @HeyNamesAmanda
Hidden Talent: I feel like if I have a hidden talent it's writing poetry. I don't do it often but when I do I feel like it turns out pretty well. I also love photography and music, and feel I have at least a slight talent in those areas.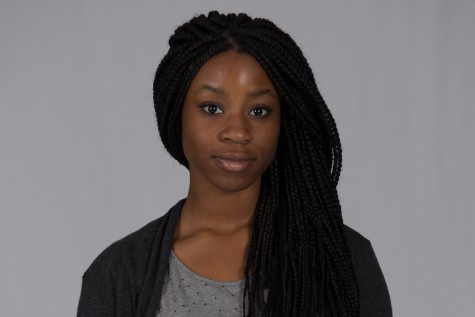 Cassie Obi, Sports Editor
Grade: 12th
Academy: AHA
Year on Staff: 2 years
Why they are on staff: I'm on staff because I love to write especially about events round me.
What do you do for fun: I do newspaper for fun and II like to read
Plans for after high school: To major in chemistry in college then a Ph.D pharmaceutical science
Twitter handle: @cassieavo_
Hidden Talent: I love to draw and paint.