School name change overshadows other academies
Hang on for a minute...we're trying to find some more stories you might like.
This year students were surprised to find out that two words had been added to the school's name — Early College.
That makes the whole name W. Charles Akins Early College High School. Many students are still not aware that the names has changed and those that know are confused on what caused the name change.
The main reason for the name change is that our school is now hosting an early college program for the new incoming freshman. Akins is not the only school that has changed its name to add "Early College" to its name in recent years.
Some other schools with the "Early College" moniker are Crockett, Eastside Memorial, LBJ, Navarro, Northeast, and Travis.
So what is this new program? Early College High Schools (ECHS) are innovative high schools that allow students least likely to attend college an opportunity to earn a high school diploma and 60 college credit hours. is program is only available for incoming freshmen this year.
For other schools the name change makes sense. Last year, The Eagle's Eye conducted an online poll that asked students what attracted students to Akins and more than 48% of respondents said it was the academy system. So it is understandable that other academies might feel slighted because one of the academies' names has overtaken the entire name of the school, overshadowing the other excellent offerings at Akins.
I think this program is good for students who want to go to college. But there are many other programs and classes at Akins that students can go and make a career without going to college. Some of these include JROTC, agriculture and vet, the human service practicum, the correctional services internship and many more.
I don't think officials should have changed the entire school's name to reflect the one-seventeenth of the campus population. I know that school district officials want to tout the Early College preparation program, but they could have done that in other ways besides renaming the entire campus.
I think it's too early to change the name of the campus because the program is only available to the 157 freshmen who signed up when they were in middle school last year.
The "Early College" moniker might be the latest buzzword and trend in education, but we shouldn't have to change our whole school name to reflect such a small program at Akins. Akins is a large school with six other academies that are now being overshadowed by the "Early College" name.
About the Contributor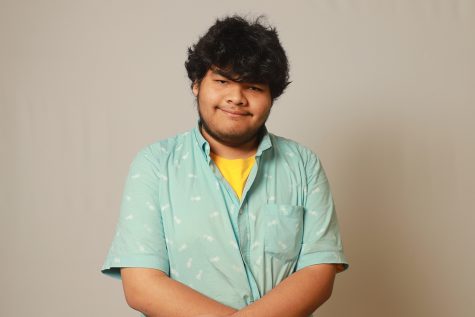 Rito Pineda, Staff Writer
Grade: 12

Academy: New Tech

Year on Staff: 2nd

Title: Staff writer

Why they are on staff? To get good grades and graduate

What do you do...