Editorial: Texas could have done more to slow surge
The opening of the spring semester has been a mess for students and teachers in Austin ISD as the nation has struggled with the surge of COVID-19 infections linked to the highly contagious Omicron variant.
During the second, third and fourth weeks of January, many classrooms were half empty or operating without a teacher related to COVID-related absences. It made both learning and instruction very difficult — and in some cases impossible.
We believe that the Austin school district's effort to provide a safe and stable learning environment after the holiday break was lackluster at best, and has contributed to the spike of COVID-19 cases all around Austin. The unpredictable condition of the in-person learning environment during these weeks of the COVID surge made a significant impact on student learning and teachers' stress levels as they worked to adjust to the huge number of absences.
We believe that state officials should have allowed districts like Austin ISD to provide instruction virtually to all students during the Omicron surge to provide a stable learning environment for students, who were abandoned while they were sick or forced to quarantine. Currently, the Texas Education Agency will no longer provide attendance-based funding from the state for students attending virtual classes as they did last school year.
While Austin ISD did recently approve two additional days off for students and teachers on February 11 and March 4, the damage has already been done. Schools have opened their doors to students amid record-breaking COVID-19 case counts. On January 5, the first day of the spring semester, there were a total of 47,796 new COVID-19 cases in Texas. By January 17, the number increased to 68,268 new cases.
According to the Austin ISD COVID-19 Dashboard, the surge started around the week of January 3 with 780 positive student cases and peaked around the week of January 17, with 1,555 positive student cases, contrary to around the week of December 13, when there were only 50 positive student cases. This statistic is alarming to say the least, and the amount of infections caused by the return of in-person learning was preventable.
The absence of teachers, students, and staff due to COVID have drastically changed the plans that teachers originally had for their classes, making students stressed about failing their classes.
Though more could have been done, Austin ISD has taken some safety measures and precautions to prepare us for returning to school after the holiday break. The district has 11 different testing sites at various schools throughout Austin. With Akins being one of these COVID testing sites, our community is easily able to identify positive cases and quickly notify those who have been exposed.
Despite other districts, Austin ISD has continued to enforce the mask mandate, requiring all students and staff to wear masks to slow the spread of COVID by reducing the transfer of respiratory droplets to others.
Additionally, the district has implemented many new guidelines for athletics. There is now limited attendance at sporting events, restricting the amount of guests allowed to two family members per athlete in an effort to reduce the potential spread of COVID. The new "Return-to-Play" protocol requires that all athletes who have had COVID-19 to be evaluated and cleared by the campus trainer before they can return to competing with school teams. Athletes' breathing, cardiovascular system, and heart rate are assessed with the new protocol, ensuring the safety of players after infection.
It's clear that the district does care, but not enough.
Austin ISD could have prevented the COVID-19 surge we are experiencing by adopting safety measures like health screenings before entering the campus and adopting the Austin Community College's two week wait period before the return to in-person learning.
For the entire duration of last school year, when most students chose to learn virtually, students and staff were required to take a health screening questionnaire and have their temperatures checked before being able to enter the school. There has been nothing of the sort this year, when there is no virtual option available, requiring all students to be on campus.
Since many students and staff may have traveled out-of-state to visit family members during the holiday break, giving instruction virtually for the first two weeks could have significantly counteracted the spread of COVID we're currently seeing.
Austin ISD's pandemic response to the return of in-person learning both for the first and second semester, while noticed, was mishandled at best. The amount of COVID cases is staggering and could've been prevented in order to be one step closer towards a healthy community. While the damage has been done, the mishandling could serve as a guideline as to what not to do and how to control a surge properly.
Leave a Comment
Donate to The Eagle's Eye
Your donation will support the student journalists of Akins High School. Your contribution will allow us to purchase equipment and cover our annual website hosting costs.
About the Contributor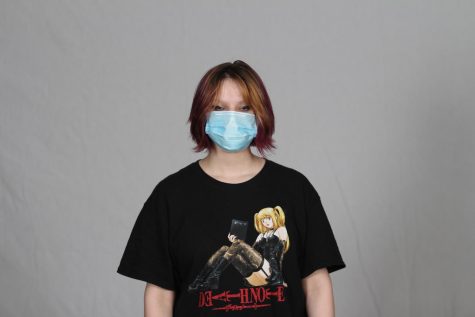 Cassidy Smith
Grade: 12

Academy: AHA

Number of Years on Staff: New

Title: Staff Writer

Why do you enjoy being on staff? I was able to use a new form of digital art that I'm not used to and I'm doing it as a job

What do you do for fun? Playing cold war and art

What are your hobbies? I like drawing and sometimes baking

Hopes & Dreams after high school? I go on and live a comfortable life preferably living with friends