The Budget Battle: Buying VS Saving
Hang on for a minute...we're trying to find some more stories you might like.
The average student will save $6,458.40 over the course of one year, according to the results of a recent school-wide survey.
this figure stems from the average $9 per hour an Akins student earns if they worked for 30 hours a week for one year, and by setting aside a percent of their pay- check for savings.
According to a school-wide survey, 42 percent of students surveyed have a job providing them with steady income and 53 percent habitually set aside a consistent amount of their earnings.
On average, the majority of the surveyed students work 20 hours a week.
Of the survey participants 47 percent said they did not save because they preferred spending it on luxuries such as video games and trips.
Money Matters teacher Jason Koltz said he spends the school year educating and preparing his students for any and all financial probabilities that can arise.
"Track what you spend, form a budget, pay yourself first," Koltz said.
Koltz believes the students' biggest priority when saving money should be set- ting up and growing an emergency fund. Many banks provide money saving tips as well as tracking spending habits features on their websites.
Saucedo hopes to attend Texas State or UT, and feels secure knowing she is building up financial stability. Saucedo also saves money by being modest with her spending. "Everything I buy is under $20," Saucedo said. "When I shop I look for discounts and if it's not on discount I'm not going to buy it." Saucedo said she likes knowing she has options in the future in which to spend her money if need be. Students like Saucedo, who save are guaranteed to be better equipped for life after high school.

About the Writer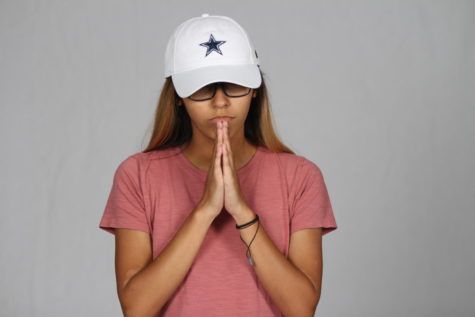 Eliana Gutierrez, In-Depth Editor
Name: Eliana Gutierrez
Grade: 12
Academy: New Tech
Year on Staff: 3
Title: InDepth
Why they are on staff? Bc why not am I right
What do you do for...