Favorite memories shared by graduating players
Hang on for a minute...we're trying to find some more stories you might like.
Twenty-six Varsity Football players walked off the field of Tony Burger Stadium on Nov. 4 for the last time.
For the seniors who have shed blood, sweat and tears through the seasons playing for the Eagles during the last four years, it's a bittersweet moment. Football was the center of many of these students high school lives and now it is time for them to move on.
"Half of me is hurting because we didn't make playoffs, but then the other half of me is really proud because in the past seasons, once we were down, we gave up," senior Quarterback Demarcus Cabezas said. "But this year, we kept fighting, and all of our games were close, but we just fell short on a lot of them."
Their time together of the field is more important than their win-loss record, said senior outside linebacker Samuel Roberson. The team won two preseason games, but was winless in district play.
"This season's wins/losses did not go the way we wanted, but the bond we made with each other and the brotherhood we built, I wouldn't trade it for the world," Roberson said.
The players have put their heart and soul into this game, especially the seniors. This season was the last year to call Burger Stadium home. For some seniors, it's the last year to play football at all. For others, it'll be a new beginning, saying goodbye to the high school season and getting prepared for the college level. But as they leave the field, they are taking a lifetime of memories.
Senior middle linebacker Joe Leyendecker said his favorite memory involved senior Brayden Roller in this year's game against McCallum.
"My favorite memory was the McCallum game when Roller dove for the guy's leg and launched him in the air and I grabbed him in the mid flight and help assist the tackle," he said.
Every player on the team has a beginning, where the love and hard work started.
"I realized I wanted to play football at a very young age, but didn't start playing till 7th grade," Sergio Madrigal said. "I didn't grow up with any brothers, so what drove me to play football was being able to have a second family to play the sport I love with."
For other players, football became a part of their life before they even started playing the game.
"My brothers played, and really everyone in my family played. So it's like a run in the family thing and it was my turn to play," senior Kenan Lockhart said.
What most of the seniors are going to miss are the game nights, the pre-game rituals, being on the field, hearing the crowd cheer them on, and seeing the cameras as they run out.
"What I'm going to miss the most is the Friday night lights," Roberson said. "Playing for fans and a school that I love dearly. I bleed blue and gold. I love this school to death. I'm going to miss my coaches and teammates and the sport itself. It's been the best experience a man can have."

About the Contributors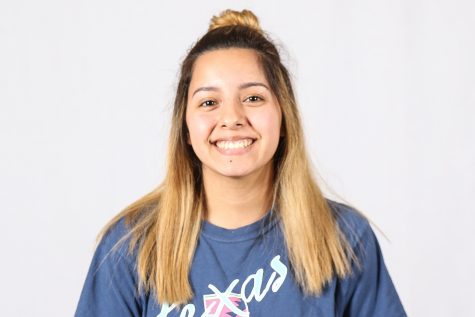 Nicole Ocampo, Staff Writer
Name: Nicole Ocampo
Grade: 12th
Academy: New Tech
Year on Staff: first year
Title: (like section editor or staff writer) staff writer
Why they are...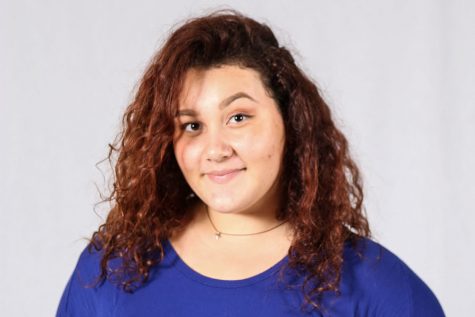 Stephanie Valle, Editor-in-Chief
Name: Stephanie Valle
Grade: 12th
Academy: Social Services
Year on Staff: 3rd (because that's a high as you can go)
Title: Editor-in-Chief
Why they...