Varsity softball makes playoffs for first time in school history
For the very first time in school history the varsity softball team made it to the district playoffs in April.
Not only that, but they were also the district champions with a 8-2 record.Team captain Sabrina Lopez said this year's team was very di erent than her previous years on the varsity team. She said new leadership among the players and coaches has helped improve the team's performance." there was a lot of problems with the team and the coaching, a lot of bad situations happened where we gave up."It was head coach Andrea Galvan's rst year leading the varsity team, but she brought 21 years of experience to the softball program.Galvan said they faced multiple challenges."I think it was just a mindset because they haven't been there. They kind of let one little mistake blow the whole game wide open.They kind of showed on the field that they never been there before. Hopefully in the future they'll look like they been there before."Even though the Lady Eagles suffered a rough playoff loss against Round Rock high school. Junior Alejandra Rendon said that they lost their focus during the playoff game."It was a lot of errors that we made and at times we weren't as discipline as our coach teaches us to be," she said.Senior Valerie Martinez agreed."I think we faced a couple (challenges) with just keeping our head in the game, realizing that this is a good game and we can have competition. And I guess we didn't think that we were good enough."Junior Julissa Moreno said despite the playoff loss, she was happy to see the change in the team's mindset this year."It was our team growth because last year everybody was about themselves and this year we really grew as one team," she said. "We played a lot better, hit a lot of better, everybody started contributing to the team.""Making school history was a cool journey to go through and I was very excited. is gave me more experience for college and has me pumped," Senior Ivelisse Moreno said.
About the Writer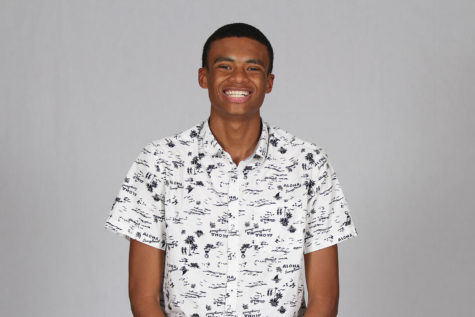 Jaden Garrion, Staff Writer
Name: Jaden Garrion
Grade: 12
Academy: New Tech
Year on Staff: 4th
Title: Staff writer
Why they are on staff?: I'm very good with technology
What do you do for fun?: make youtube videos
What movie do you recommend that everyone watch?: He got game
Plans for after high school?: go to college
Twitter handle: @Jadentoonasty
Hidden Talent: I am a vlogger