Akins staff familiarizes into their new roles as coaches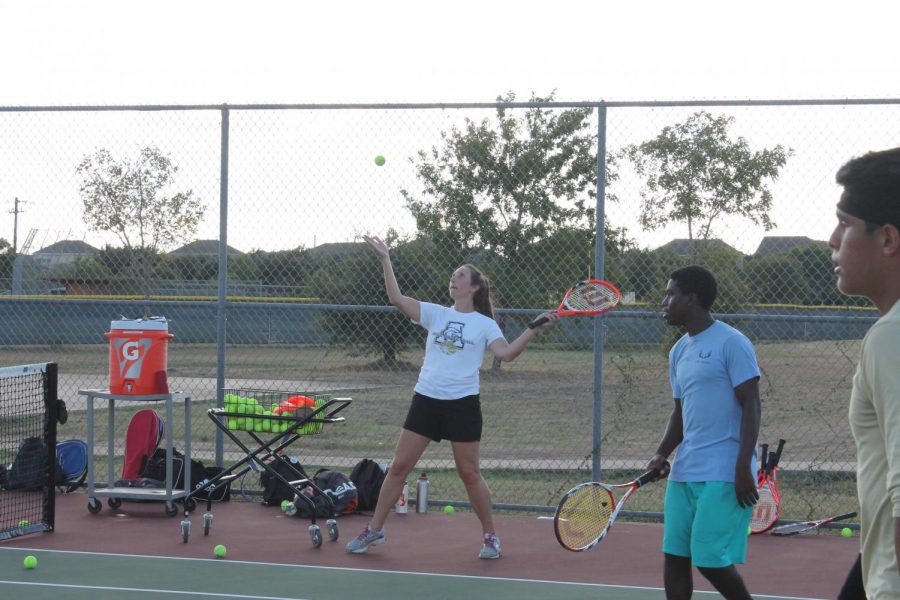 While some teachers are adjusting to the routine of a new school year, some are preparing to take on a new role – coach.
In total, there are 12 new coaches at Akins. However, not all of these coaches are fresh faces though. Most of them either taught or coached at Akins last year. They just have new roles.
There are four new head coaches, who were all previously assistant coaches: Nico Mingote – (Girl's Soccer), Misty Lindsey, (Girl's Track), Frankie Flores, (Cross Country) and Christina Jenschke (Tennis). There are also eight new assistant coaches to replace those that were promoted or left.
The new assistant coaches for football are Brandon Green, Jerry De La Huerta, Nick Jefferson. Jermaine Ervin and Peter Gutierrez are new Boys Basketball assistant coaches. Ruben Sarinana will serve as a new girl's soccer assistant coach. Meanwhile, Jason Kolts and Melinda Van Horn are serving as assistant tennis coaches.
The new tennis, football and cross country coaches had to start their new duties right at the beginning of the school year.
For Flores, his change to become the top cross country coach, the change is relatively minor except for the additional responsibility. But for new assistant tennis coach Van Horn, the change is a big adjustment. She said she "fell into the role".
"I think what primarily right now is just somebody that's available Tuesdays and Thursdays after school," she said. " Coach Jenschke moved into the head coach position, and then was looking for someone to take the place of the assistant coach. So my availability is what got me the job."
This is not a permanent position for Van Horn however who will be ceding her position to coach Jason Koltz come spring semester.
"I just hope that the kids know that the staff is here to do whatever it takes to make sure that they have the opportunity to be out here getting better," Van Horn said.
About the Writer
Zachary Reyna, Staff Writer
Name: Zachary Reyna

Grade: 12th

Academy: Green Tech

Year on Staff: First year

Title: Staff Writer

Why they are on staff? This is something...