Coaches work to keep players safe during pandemic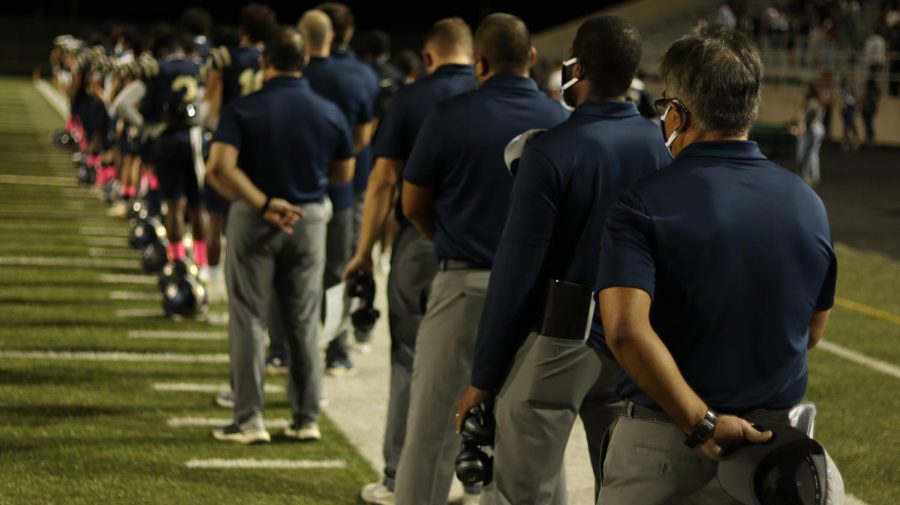 The 2020 sports season is one like no other in recent history for players and coaches alike.
Coaches have the unique responsibility of ensuring the safety of their players in an environment in which that often brings athletes into close contact, leaving them susceptible to exposure at a time when a coronavirus is infecting thousands of people each day. So when the district's athletics leadership opened this year's sports seasons, they had to rethink everything about the way sports are played to keep players safe.
All student-athletes in Austin ISD are required to regularly wear masks during practice and gameplay with the only exception being while they drink water. Before stepping onto the field, students are also expected to pass a COVID-19 health screening, and if they don't do these things, they will be turned away from the practice.
Football coach Jason Koltz said the new policies have received mixed reactions from players.
Koltz said, "Some of them do like the policies, some of them don't," he said. "But what they have to say doesn't really matter. We have to follow the rules and regulations."
And sometimes those rules can change from game to game, Koltz said.
During their varsity football game against the Del Valle Cardinals, students played on the field without their face covering on.
"Information is trickled down by the district," Koltz said. "Masks were sometimes mandatory but it wasn't during the game."
"The seniors at this point are looking forward to finding that spotlight they always wanted and to have that just taken away from them," he said. "It really takes a pandemic for you to think that way."
Attending tournaments and expecting students to show up to practice gets a lot harder for sports. Tennis Head Coach Christina Jenschke said she is trying to stay positive and believes that the tennis team can still achieve some of its goals.
Some sports like tennis do not involve close contact and are actually seeing some interest from new players.
Jenschke's biggest regret for her athletes at this point is that her players were not able to finish their season last year.
"It was just starting to warm up and really get into the beautiful tennis weather where you're outside and the spring and the sun," she said.
Due to COVID safety restrictions, family obligations, graduation, and the ever-changing societal climate, many students who participated in high school sports before the pandemic never made it back onto the courts and fields this year. Akins tennis saw a more than half decrease in membership compared to the 2019-2020 school year while Akins Football moved most of the junior varsity team to replace spots left behind in the varsity line up.
"I am optimistic that things will be different, but, I don't really know what normal is anymore," Koltz said.
About the Writer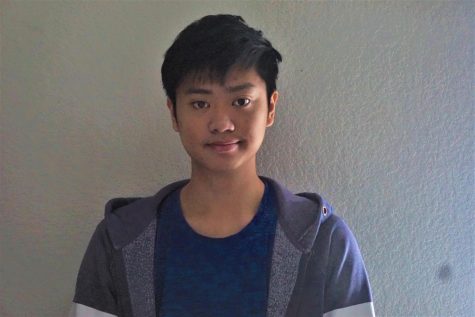 Barmey Chum, Sports Editor
Name: Barmey Chum

Grade: 12

Academy: STEM

Number of Years on Staff: 2

Title: Sports Editor

Why do you enjoy being on staff? I get to express my creativity and learn more about current events

What do you do for fun? I draw and play video games

What new hobbies, activities do since quarantining because of COVID? I started to garden

Hopes & Dreams? My dream is to study architecture in college after high school