Four minutes after the end of regular time, Messi scored his first goal in his Major League Soccer (MLS) debut with Inter Miami FC in July.
Millions watched from their couches at home with a newly purchased membership to Apple TVs MLS Season Pass service. And other lucky ones saw it in person in Miami, watching the legendary Argentinian soccer star play for an American team for the first time.
Messi's current contract with Inter Miami FC stands at $60 million a year. Not only does his contract guarantee him that money, but he has a part-time deal with the MLS. Every time someone signs up for Apple TV after his signing with Inter Miami FC, the money goes partially into Messi's contract as well as an option for part-ownership of Inter Miami FC.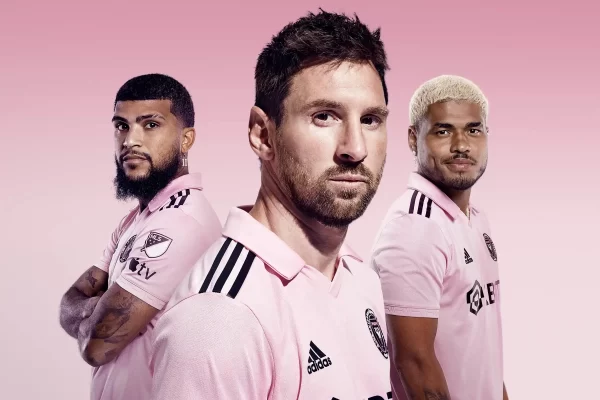 So over time, Messi is expected to make over $1.6 billion during his time at Inter Miami, according to Sportico. Already, he has set records for TV viewership. According to Apple, its three most-watched matches ever on MLS Season Pass happened between the week of July 19-26, with his debut happening on July 21. His debut day, according to Axios, caused the biggest single-day subscription to Apple TV.
Not only is he setting records and creating history with streaming services, but he's also raised ticket prices to watch games in person. The home ticket games for Inter Miami FC are now listed for an average of $935, which is a 515% difference according to TicketiQ. A single ticket before Messi at Inter Miami FC was around $30-50, but now there are about $80-100, doubling the original price. Not only has it affected Inter Miami FC, but MLS tickets in general are more expensive this season compared to last year.
While Messi isn't expected to come to Austin until 2024, many students at Akins are excited for his debut in the MLS. While some have been preparing to purchase their ticket, and some are just excited to see him play in the US.
Brandon Llanos and JD Henry contributed to this story.