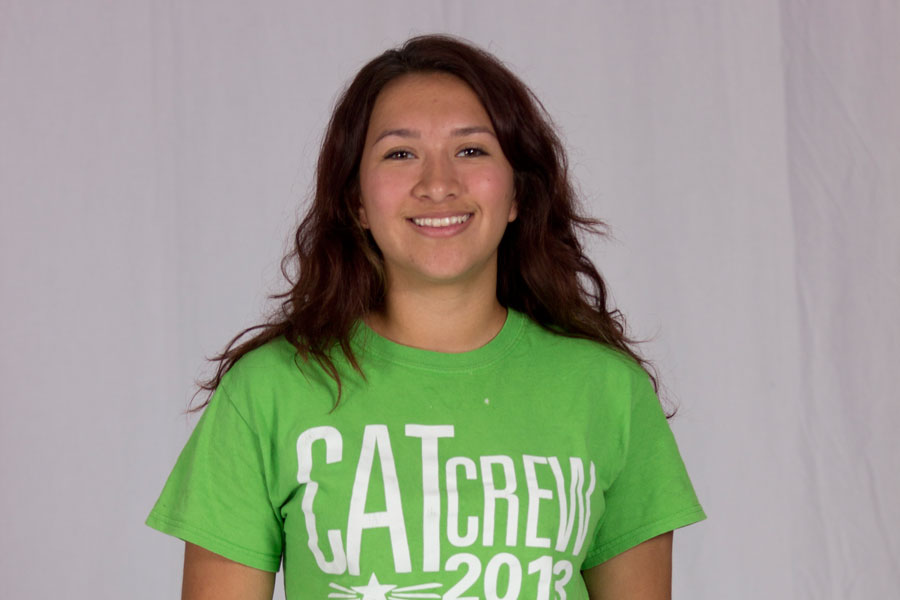 Grade: 11th
Academy: AHA
Year on Staff: 2nd year
Why they are on staff? Last year was a great experience for me and I wanted to continue on to the next step of being in newspaper.
What do you do for fun? Go to church and hang out with my boyfriend and family.
Plans for after high school? Grand Canyon University and continue working.
Lala Villegas, News Editor
Apr 22, 2016

Daycare and online class can help teen parents

(Story)

Feb 19, 2016

Non-credit class prepares students for college

(Story)

Nov 18, 2015

CANstruction utilizes 3D modeling to design Turkey-shaped can structure

(Story)

May 29, 2015

Maintenance needed to improve appearance

(Story/Media)

Apr 20, 2015

Christian students participate in youth group activities

(Story)

Dec 17, 2014

Criminal Justice adds latest internship

(Media)

Dec 16, 2014

Christmas steals the spotlight from all other holidays

(Story)

Dec 15, 2014

5 ways to not forget everything during winter break

(Story)

Nov 12, 2014

Ebola needs to be priority

(Story)

Nov 06, 2014

JROTC in their annual event for Veterans Day

(Story)

Oct 08, 2014

Alumni return as faculty

(Story)

Sep 24, 2014

Librarians hold Website Filtering Awareness Day

(Story)

Aug 13, 2014

5 Easy Hair Do's for School

(Story)

May 28, 2014

Modesty needed for school; freedom OK on weekend

(Story)

May 27, 2014

German exchange student explores her long time interest in America

(Story)

Apr 22, 2014

Deny prom privilege to underclassmen

(Story)

Apr 09, 2014

Senior receives all-expenses-paid prom, textbooks

(Story)

Feb 19, 2014
Dec 19, 2013

Organizations give back to those in need

(Story)

Nov 25, 2013

Boys, girls teams gear up as basketball season begins

(Media)

Nov 20, 2013

Music driven student pursues career

(Story)