Orchestra, Guitar show off musical talent
Akins musicians have wracked up a streak of accomplisments this year while challenging themselves to do new things.
The Symfonetta and Woodwind band students combined for the Full Orchestra UIL performance. For musical groups, UIL is broken into three sections. PRE-UIL is a test run to see where the group stands as an ensemble. It helps student musicians get an idea of what a judge will think. UIL occurs next and brings both sections into concert and sightreading contests.
Concert follows a normal performance except during the performance three judges observe and take notes on the group performance as a whole. The scores for this performance range from five to one, five being the worst score, and one being the best.
Sightreading, is a practice that is done when learning a new song or piece of music for the first time. It's basically like playing a piece of music without knowing anything about the song. The scores for Sightreading also range from five to one with one being the best. The Akins Full Orchestra achieved Sweepstakes, which is when a performing group receives a majority of ones in both their concert and sightreading category.
Thomas Mann, one of the conductors for the Akins Full orchestra, was asked by The Eagle's Eye, what sweepstakes meant for Orchestra students at Akins, "For the students, I think it's a sense of accomplishment," Mann said. "It's related similar to a test or an assessment. While also being an evaluation." he said.
Mann also added that orchestra students feel that it's an appropriate way for orchestra students to show their accomplishments in front of someone who is qualified to speak on the orchestra's performance. It's a big challenge for both band and orchestra students to work together when they typically perform separately during the Full Orchestra UIL competition Mann said.
"The most challenging thing for orchestra hands down is the fact that it's two separate programs that have to work together," Mann said. Mann also said the challenge for band students is coming out of their marching season, and going into their concert season is the toughest challenge, "So for bands, the challenge is they're coming off of marching and moving into concert," he said
Mann also said that it's two vastly different ways of performing for band and string student musicians
"It's two different ways of thinking two different ways of doing music and two different ways of preparing music," he said.
Mann said the biggest challenge for string students adjusting to the sound of winds performing with them.
"For String Orchestra, it's the simple fact of all of a sudden having winds behind you having trumpets and clarinets and flutes and all that stuff blasting in the back of your head, which they're not used to at all," he said Angelina Butryn, a student musician with the symfonetta orchestra was asked about how the orchestra UIL performance went "We got ones. We got the trophy, which was nice. And I really liked being able to play with everyone and it was also my first time playing in full orchestra." she said
Band director Babatunde Onibudo, the second conductor of the full orchestra, said the band students were thrilled with achieving Sweepstakes at UIL. "The band students were very excited about the Full Orchestra's accomplishments," he said. "They are proud of the work they put in and are happy with the results." Onibudo was also asked what the most challenging part about this performance for band students was, which he said was the sightreading performance.
"Overall, I think the sightreading process was the most challenging aspect of the UIL process," Onibudo said."The students had to learn a piece of new music in ten minutes and then perform it in front of judges."The symfonietta orchestra isn't the only string group to achieve and perform in a major performance, the Akins varsity guitar ensemble participated in a composer-in-residence project with guitar player, composer and song writer Marek Pasieczny.
The varsity guitar ensemble filmed videos in which contained them using household items, such as paper, rubber bands, and or even personal items, such as Air Pod cases, and lens cloths. Performing the actual song was the most challenging part however. The student musicians had to adapt, hearing the sounds of professional percussionist Thomas Burritt and the accompanying Cello solo by Grammy nominee Bion Tseng while rehearsing the full 45 minute song.
Isaac Olivares, a senior with the Akins varsity guitar ensemble said that it was a challenge to not lose focus during the performance, "It was pretty hard to not get mesmerized by the soloist playing," he said Olivares also mentioned another challenge was getting adjusted to the sound of 60 other guitarist while performing the music, "The most challenging thing about this performance was staying together and keeping on time especially with 60 or so guitarists," he said
The Akins varsity guitar ensemble debuted this piece called THE ELEMENTS.back in february with Austin Classical Guitar.
Leave a Comment
Donate to The Eagle's Eye
Your donation will support the student journalists of Akins High School. Your contribution will allow us to purchase equipment and cover our annual website hosting costs.
About the Contributors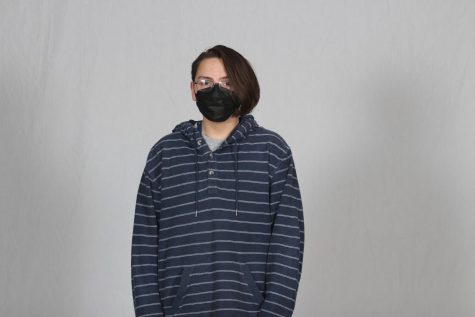 Marcelo Palacios, Staff Writer
Grade: 10th

Academy: New tech 

Number of Years on Staff: New

Title: staff writer

Why do you enjoy being on staff? I guess talking to people sometimes 

What do you do for fun? spending time with friends 

What are your hobbies? playing video games 

Hopes & Dreams after high school? To become a video game designer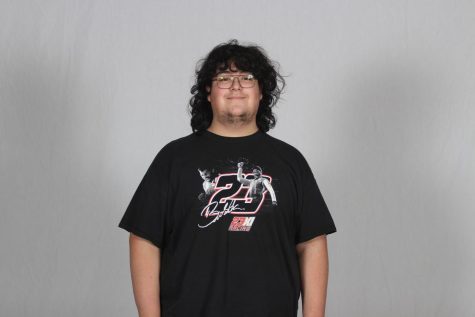 Adan Sanchez, Staff Writer
Grade: 12th

Academy: Stem

Number of Years on Staff: 1st year

Title: Sports Editor 

Why do you enjoy being on staff? Being able to write my own articles, and work more with people

What do you do for fun? I watch NASCAR, and F1, and I play music

What are your hobbies? Music video games, and collecting.

Hopes & Dreams after high school? Go to Texas State for Mariachi Program