Motorsports offer excitement, speed, drama
Speed, Adrenaline, Endurance, and Fame, are all symbols of the worldwide phenomenon of Motor Racing, explaining why fans pack the stands, but still, some wonder why teams fill Paddocks. What is so special about cars going in circles until one of them ends up becoming a winner? Why spend so many resources if it can all crumble within an instant?
Motorsports traditionally have been a worldwide phenomenon since the early late 1900s with open-wheel racing starting in America but would end up adapted across the entire world. Eventually, it would blow up into a large phenomenon across the United States and would bring light to many sanctions starting with the AAA and would eventually become Indycar within the modern era.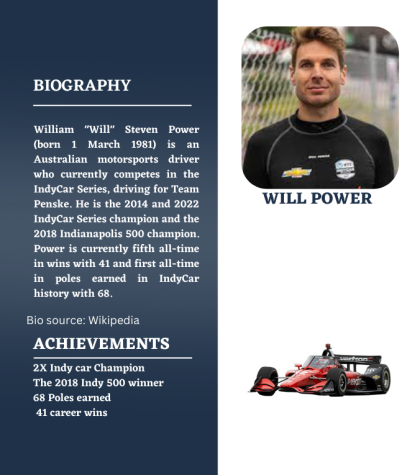 Open Wheel racing isn't only exclusive to the United States. The first-ever race that held the title of Gran Prix, was hosted at Le Mans, a famous track located in France. It would pave the way for another open-wheel racing league, Formula 1, one of, if not the most historic racing series popularised throughout the world, being hosted within 34 countries. Open-wheel race cars have the most complex components and require a heavy engineering aspect. When you build an Open wheel race car, almost everything must be precise. One of the most fascinating aspects of Motor racing is the engineering.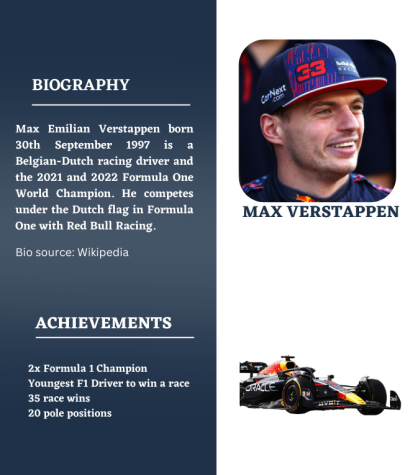 Frank Gomez a senior at Akins pointed out this as one of his favorite aspects when it comes to motor racing "the engineering side of motorsports is the most interesting aspect. If you ever get the chance, pay close attention to a formula one car or a rally car, all those weird-looking objects sticking out on the sides of the cars are all for aerodynamic purposes. I mean even the suspension on a formula car is even shaped to be more slim and aerodynamic.", however, motor racing doesn't have to all be technical, sometimes fans just prefer the idea of flat-out speed being present.
Peter Olea Senior at Akins had shared this as his favorite aspect of racing "My favorite aspect of Motorsport would be the speed aspect it's just satisfying seeing cars just go flat out on a straight and how the drivers battle and give it their all." Speed is a great factor to keep fans engaged in the sport of Auto Racing. But what happens when every car is identical? And everyone has an equal shot of winning weekly? What if the vehicles are so close together that one wrong move can make teams seethe with anger at just thinking about this?
Meet NASCAR or National Association For Stock Car Auto Racing has been a part of American culture since the start of the 1979 Daytona 500. The entire Midwest and northeast would become exposed to perhaps the greatest event to take place within the southern-built sport. The Cale Yarborough-Donnie Allison incident. However though, what is so fascinating about The idea of Stock car racing? The draft, arguably one of the most difficult aspects to learn in Motor racing, the idea is simple. One car takes the front and another sneaks in close behind, time it right and your car will gain enough speed to swoop around the other car to gain the position, which sounds simple but can be incredibly difficult to pull off.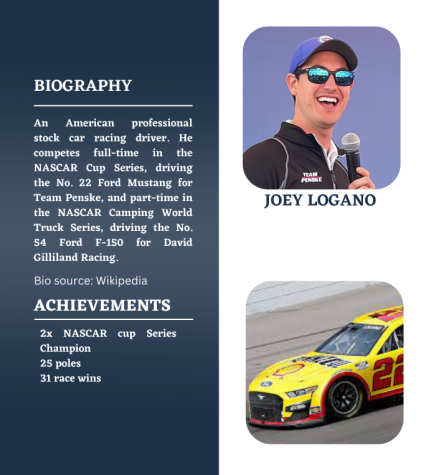 Another popular motor racing league would be MotoGP, which isn't just defined by cars or four wheels. Drivers in this series can reach excessive speeds when racing on their bikes, However, it can still create the same exhilarating experience that F1 brings to the table.
The reason why Fans keep watching Motorsports is the simple fact that anything can take place within any race, the number of different aspects, and the fact that racing isn't just defined by cars going in circles over and over.
The large respect for drivers, and the amount of appreciation going into this one-of-a-kind sport, is what defines racing in its truest form.
Leave a Comment
Donate to The Eagle's Eye
Your donation will support the student journalists of Akins High School. Your contribution will allow us to purchase equipment and cover our annual website hosting costs.
About the Contributor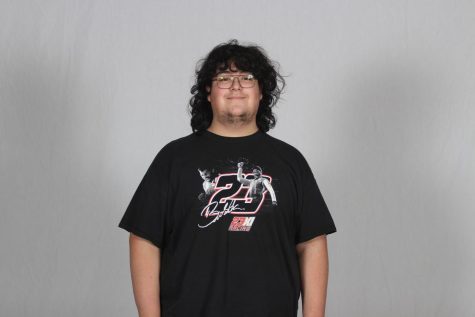 Adan Sanchez, Staff Writer
Grade: 12th

Academy: Stem

Number of Years on Staff: 1st year

Title: Sports Editor 

Why do you enjoy being on staff? Being able to write my own articles, and work more with people

What do you do for fun? I watch NASCAR, and F1, and I play music

What are your hobbies? Music video games, and collecting.

Hopes & Dreams after high school? Go to Texas State for Mariachi Program