Modern Clothing Stores in Austin to Purchase the Newest Streetwear
Austin, TX is full of stores that sell the styles of clothing that appeal to our generation. One of the biggest styles students aspire to wear is streetwear, this style is more or less a kind of casual designer type of wear. In recent years this type of clothing was very hard to obtain because any time these big brand names drop any new clothes on their website they would sell out in minutes. But now thanks to these new stores you can buy big brands in person, instead of Online where you have refresh your browser every second with the chance of not getting any of the clothes you wanted. These stores sell brands like Supreme, Te Bathing Ape (Bape), Billionaire Boys Club, Comme des Garcons, and Offwhite. Stores such as Private Stock, Stax Austin, and Sneaker Politics provide local access to all these popular brands.
Politics Austin
Sneaker Politics is located on 221 W 2nd St, Austin and has a very aesthetic appeal. While Private Stock and Stax Austin are known for their clothes, Sneaker Politics is known for its abundance
in sneakers. They have the hottest sneakers, from Jordans and Nike to Of White and Adidas. Inside the store, they have a display of the most recent drops lined up on the wall, and on the other side, they have their own merch. Sneaker Politics have their own shirts, hoodies, shoe cleaner, and hats. The store has a very modern-day look and that's because they primarily sell new and exclusive shoes. Even though Sneaker Politics is a retail store, none of the shoes they sell have ever been worn. They also have a website sneakerpolitics.com where you can keep up to date with the most recent releases by the most popular sneaker brands. On this website, you can order the shoes and clothes you want, pre-order items, and be the first to show of the hot new releases. For more information follow them on Twitter @Sneakerpolitics, and on Instagram@sneakerpolitic
The Private Stock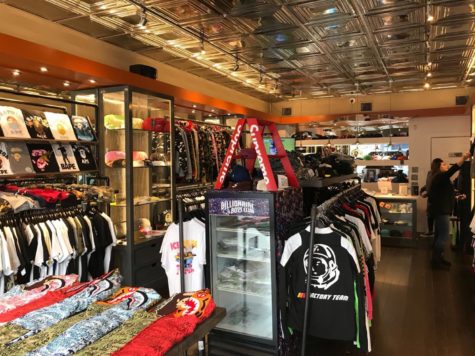 Private Stock is located on 516 E 6th St, Austin, TX and is a big attraction for Sixth Street. Te Store is always crowded and full of people. Private Stock is known for its easy access to brands like Bape, Supreme. Even though they are hard to get, Private Stock offers sought-after bands such as Supreme and Bape. While Private Stock is a retail store, don't expect the prices to be cheap. These brands are heavily sought after, so the price will always be high. Everything they sell has never been used or worn, it's all new and exclusive. While they do have a website where you can order clothes and shoes, there is another way to order clothes from them. If you follow them on Instagram where they post all of their clothes and new releases, you can screenshot whatever it is you want, and text it to the number in the bio. They will then give you the option to have them bag it and hold onto it for you to pick up yourself in store, or you can have it shipped to you within two days. For more information on what they have to sell follow them on Instagram @privatestockatx.
Stax Austin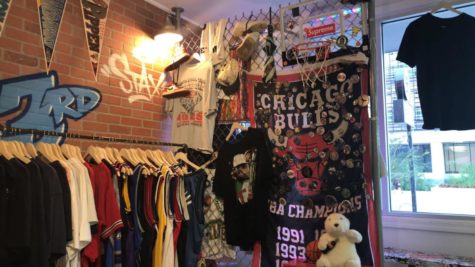 Stax Austin is located on 309 W Martin Luther King Jr Blvd, and unlike the other two stores, Stax sells very underrated streetwear brands like Primitive, Champion and Tommy Hilfiger. This store also sells the hot new brands that kids look for now, but one unique thing about this store is that they sell vintage streetwear. Stax is one of the only places in Austin where you can buy your favorite brand's very first releases and for some of the cheapest prices, you can find offline. The inside of the store gives off a vibe that can make you feel as if you're walking into the late 90's or early 2000's, shopping for the hottest trends in streetwear that you just saw your favorite rapper wearing on TV. This store has also caught the attention of an up and coming rapper named Sheck Wes. He posted himself giving the store a shoutout on his Instagram, which brought the attention of hundreds of thousands of people to the store. For more information on what they sell follow them on Twitter (@staxaustin), Facebook (@staxaustin), and Instagram (@staxaustin).