New rental scooters offer alternative rides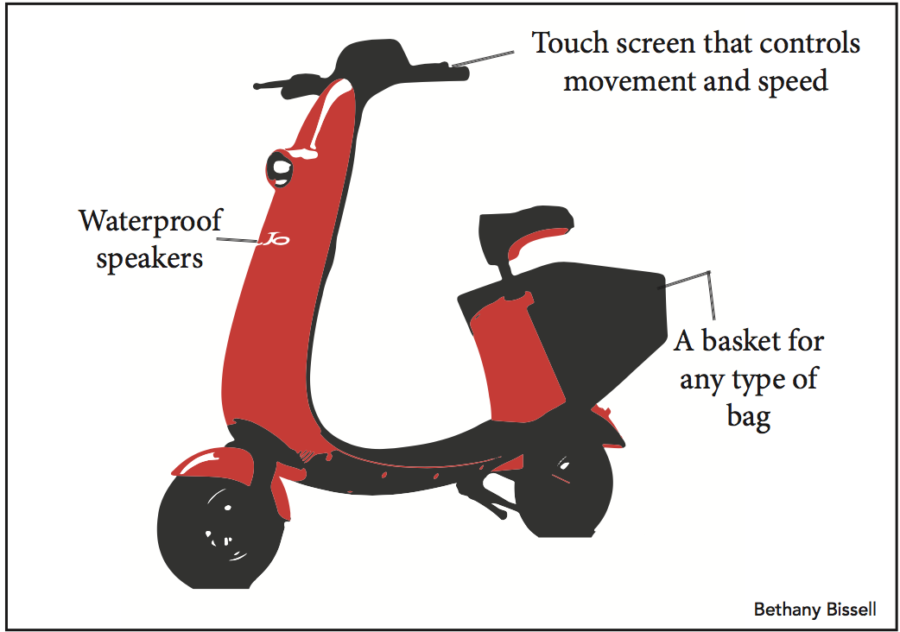 With already over 4,500 scooters in Austin, a new business OjOLabs is bringing something bigger to the table with the scooter game.
OjO Electric, LLC, a California-based company, is launching the first sit-down electric scooter rideshare in the capital. One hundred scooters are expected to hit city streets by Feb. 1 and grow to 250 later in the spring. e scooters will cost $1.25 to rent and then 18 cents a minute. Having the app allows users to ride for a smaller price than the other scooters.
Unlike other dockless scooters that have been dumped all over Austin by companies like Lime and Bird, officials with OjO say it will be pushing rider education and strongly encouraging customers to avoid sidewalks while on the devices.
The OjO scooters run on a battery that can last up to a 25-mile ride. It can go up to 20-25 miles per hour and can be ridden in the rain. It has a charger so that riders can plug it into a wall outlet which only charges to 8 to 6 hours. Riders need to carry a license, registration, and insurance when driving this scooter. e Ojo is around 65 lbs and has an alarm system and comes with a cable lock to tether it so it doesn't get stolen. e seat can also be removed from the scooter and can be a stand-up ride.
The basket from the Ojo can hold up to 70 lbs and the scooter itself can hold up 300 lbs. Riders can charge their phones while using the scooter and use the waterproof Bluetooth speakers.
Dale Seiden, the creator of Ojo, wanted to create something that would be street safe, he made sure that the new scooter would come with a touch screen that will show the person intuitive non-glare digital LCD dashboard with a heat sensitive touch screen that allows riders to control the scooter with the touch of a button while voice commands o er insights along the way.
With all these new advanced features on this scooter, it really makes the simple street scooters by Bird and Lime look unsafe and less useful.
OjO says unlike other scooter companies operating in the city, it's trying to be more deliberate. Recently more accidents and injuries involving competing scooters are being reported more than 249 reports of injuries have been noted and bystanders have said over 93.3 percent do not wear helmets while riding the scooters. But it's not always the scooter drivers that are getting hurt. Pedestrians and bikers are having injuries from scooter riders.
here are major difference between the Ojo-style scooter and the rentable dockless scooters.
With the old ones, they don't seem to be all that safe like how the creator of Bird Travis Vander Zanden wanted.
With so many injuries you'd expect a lot of strict rules for these scooters but, when you look at the rules that they have given to the scooters, they aren't ones that you'd see people obliging to. It's also surprising that cities had to place them down rather than the people who actually created them.
Most of the rules that they have made here in Austin are rules that just apply to people skateboarding or driving their car. e rules they made for the scooters are as simple as the ones in an H-E-B parking lot; don't ride your scooter onto sidewalks or leave it on the Capitol grounds, unless you want a hefty fine.
The State Preservation Board charges scooter companies $150 for every device left on Capitol grounds, don't block the sidewalk when you park and make sure there's enough room for pedestrians to walk.
With these old scooters having troubles with people and now these new Ojos, who knows what will happen with both of these not only more scooters, but also company battles to get more money and more recognition.
About the Writer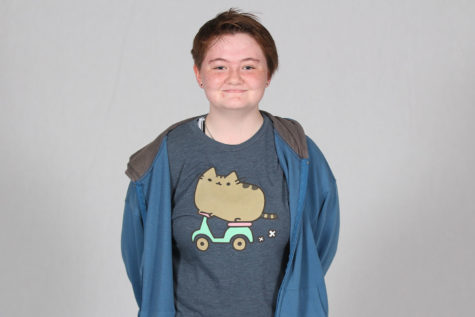 Emily Bellinghausen, Staff Writer
Name: Emily Bellinghausen
Grade: Junior, 11th grade
Academy: AHA
Year on Staff: First year
Title: Staff writer
Why they are on staff?: Because I was...