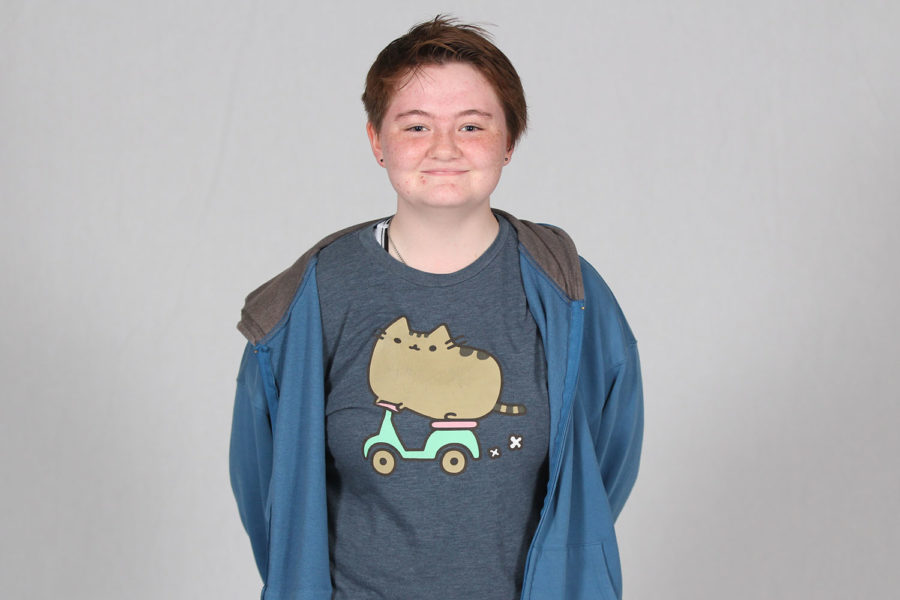 Name
: Emily Bellinghausen
Grade
: Junior, 11th grade
Academy
: AHA
Year on Staff
: First year
Title
: Staff writer
Why they are on staff?
: Because I was persuaded and it seemed interesting.
What do you do for fun?
: Draw, listen to music and, hide in my room watching youtube and playing video games.
Plans after high school
: attend college and start finding a good job.
Hidden talents?
: I'm double jointed in my right middle finger.
Emily Bellinghausen, Staff Writer
Feb 15, 2019

New rental scooters offer alternative rides

(Story)

Jan 25, 2019

Moments in Chicago

(Media)

Dec 18, 2018

EE Crafts: Stuffed Animal Ornaments

(Story/Media)

Dec 04, 2018

Reckless driving causes concerns in student parking lots

(Story)

Oct 04, 2018

Fine Arts programs lead by 8 new teachers

(Story)

Apr 19, 2018

Thousands of students demand change at gun law reform rally

(Media)