After school programs, clubs work to rebuild, recruit
Akins students are hungry for interaction and involvement now that they are back on campus with their classmates.
For many students, this desire can be satisfied by joining an extracurricular club, program, or organization that brings together students at meetings, events, and activities. Akins offers a variety of extracurricular programs, but many of them are struggling to rebuild after more than a year of remote learning has prevented students from joining these activities.
Like many clubs, Ballet Folklorico is one of these clubs that need more members. They are currently looking for more male dancers to join the group. It's currently hard for them to practice because there are not enough male and female partners.
"So because of COVID, most of our members are only really people who had been involved back during our freshman and sophomore year before COVID hit," Key Club president Gaby Oliva said.
Many of those students being graduates and seniors put clubs in a tough spot for future members. There is a current need for more underclassmen to join these programs to keep them going, and with clubs looking for more students, there are more students actively seeking extracurricular activities. There has been a trend of students joining clubs more increasingly than before.
Matt Stricklen, the faculty sponsor for the Just Keep Livin Club, said it is having a really good year so far.
"We're having a good turnout. We've had 31 students so far. And we usually don't start out the year that strong. So I think people were really excited to get back."
Even with many students joining these clubs, more are welcome to attend said several club sponsors.
"Right now we have a decent amount of numbers. I think it's around like 20 members. And we're actually looking forward to having more members to be part of the club," said Sarahi Martinez, president of the Akins Latinos Unidos club.
Freshmen are especially encouraged to join after-school clubs. Club sponsors said they worry that any underclassmen are not aware of all the clubs and extracurricular opportunities the school offers because they weren't on campus last year to participate.
Another issue since clubs have started opening up again is that there are still some clubs that are not quite up and running yet, like Skateboard Club. Ebone Zamarron, who is taking over as the new club sponsor, is working through logistics to allow the club to start its skate session meetings again. She hopes to host the first meeting by the end of October.
Other clubs students can join include the Red Cross, Ballet Folklorico, and GSA. There are also some opportunities for students to join organizations like the Student Council. COVID is not over, so there are still difficulties with clubs, but that won't stop them from doing their best to stay running and being active within their community.
"We're not gonna let COVID stop us from embracing our cultures and being a family and a community," Martinez said. "We obviously can't do it the same as we used to, but we're gonna do our best to keep going and bring joy to the rest of the people as well as ourselves."
Leave a Comment
About the Contributor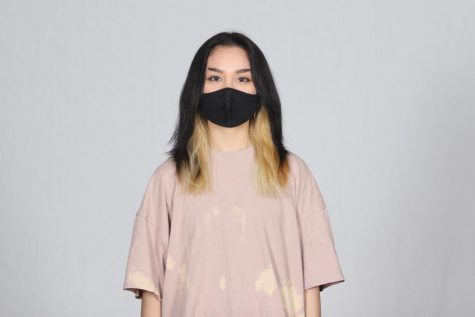 Vy Nguyen, Staff Writer
Grade: 12th

Academy: STEM

Number of Years on Staff: First Year

Why do you enjoy being on staff? I like learning new things.

What do you do for fun? I like to read and watch horror.

What are your hobbies? I paint and make digital art.

Hopes & Dreams after high school? I want to work in an art studio and or teach art.